Advice on loans
25 January 2013
Rotary vane compressor manufacturer Mattei has provided new equipment for stationery producer British Loose Leaf in Crayford. Assistance from a Carbon Trust loan made it possible for the company to reap immediate saving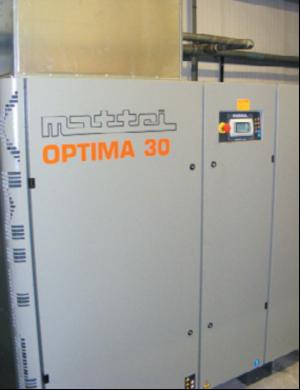 Rotary vane compressor manufacturer Mattei has provided new equipment for stationery producer British Loose Leaf in Crayford. Assistance from a Carbon Trust loan made it possible for the company to reap immediate savings.

Two Mattei 30kW fixed speed machines had delivered years of reliable service, but a no-obligation audit by the compressor manufacturer showed efficiency could be improved.

Data logging showed that Optima 30, a variable speed compressor, had the potential to deliver energy savings of 36%.

Mattei offered advice on obtaining a Carbon Trust loan and British Loose Leaf obtained a loan to cover two thirds of the compressor costs.
OTHER ARTICLES IN THIS SECTION