Appraisal team
25 January 2013
ABB has launched an energy appraisal team that can provide industry and commerce with an analysis of the energy saving potential within a plant's motor-driven applications. During the appraisal, a plant's installed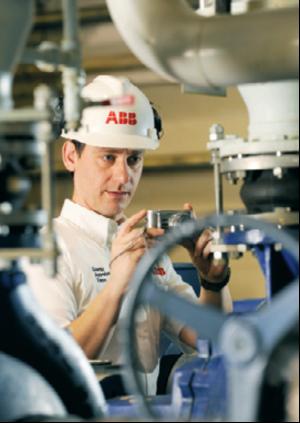 ABB has launched an energy appraisal team that can provide industry and commerce with an analysis of the energy saving potential within a plant's motor-driven applications.

During the appraisal, a plant's installed motor base is examined and applications that can benefit from the installation of variable speed drives identified.

ABB's engineers may also review existing business operations and technology to identify the scope for improvements in energy efficiency and reduced CO2 emissions.

Benefits that can result from the appraisal include: clearly identified energy savings and CO2 emissions reduction; estimated payback times; and a review of current maintenance schemes and spares holdings. ABB will also offer advice on: retrofitting drives to current fixed speed motor applications; replacing drive or motor components as part of a preventive maintenance plan; upgrading entire drive systems to the latest technology or to extend the functionality of drives and motors; and recycling.
OTHER ARTICLES IN THIS SECTION