Home
>
EEF calls for debate on Renewables Target
EEF calls for debate on Renewables Target
25 January 2013
EEF, the manufacturers' organisation has urged the government to open the debate on the 2020 Renewables Target or risk unnecessarily undermining the competitiveness of industry and unnecessarily increasing the costs of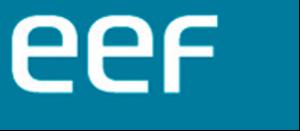 EEF, the manufacturers' organisation has urged the government to open the debate on the 2020 Renewables Target or risk unnecessarily undermining the competitiveness of industry and unnecessarily increasing the costs of energy on consumers.

The call was made in response to the Committee on Climate Change review of renewable energy. According to the report, even by 2030 most renewable energy technologies are likely to remain considerably more expensive than alternative forms of low-carbon generation such as nuclear and even carbon capture and storage.

EEF believes there should be a more balanced approach which would lead the market to provide a greater mix of energy sources. This would include greater use of nuclear power, carbon capture and storage and more emphasis on energy efficiency.

EEF director of policy, Steve Radley, says: "Renewables must play a growing role in our energy mix and we need the right policies to ensure that this happens. But we need to ask if the 2020 renewable energy target is leading us down the wrong path. The previous government signed up to the target without careful consideration of the alternatives. This report gives the perfect opportunity for the current one to reconsider its merits."
RELATED ARTICLES
No related articles listed
OTHER ARTICLES IN THIS SECTION