Expanded range of power source options
25 January 2013
ABB has upgraded its AquaMaster electromagnetic water flowmeters with an expanded range of power source options, making it suitable for water billing and leakage applications in virtually any location. Based on ABB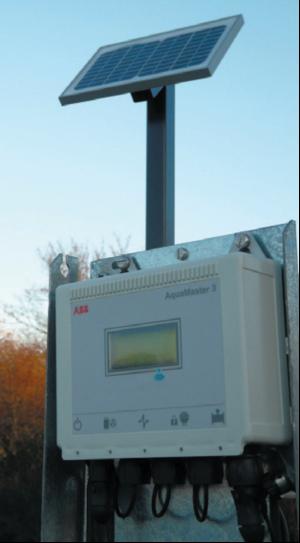 ABB has upgraded its AquaMaster electromagnetic water flowmeters with an expanded range of power source options, making it suitable for water billing and leakage applications in virtually any location. Based on ABB's AquaMaster Explorer transmitter, the AquaMaster 3 offers a choice of mains and battery power options, plus an allnew renewable power version which can draw power from either solar or wind-powered energy sources.

A simple DC (6-21V) connection can be hooked up to sources as small as a 5W solar panel or 60W equivalent wind supply.

When coupled with its use of super capacitor energy storage technology, this feature eliminates the need for mains or battery power, making it suitable for use in remote locations.

In mains-power mode, the SuperCap technology maintains continuous measurement and alarms reporting via SMS for up to seven days in the event of power failure; (three weeks for renewable power mode).
OTHER ARTICLES IN THIS SECTION