RTITB winner
25 January 2013
Following the completion of eight testing tasks, Gary Maher from Jarrow has won the RTITB Operator of the Year 2011 Grand Final. Along with winning the title of Operator of the Year,Maher was also presented with a Toy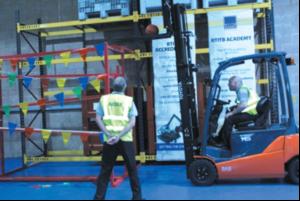 Following the completion of eight testing tasks, Gary Maher from Jarrow has won the RTITB Operator of the Year 2011 Grand Final.

Along with winning the title of Operator of the Year,Maher was also presented with a Toyota Aygo Ice.

Trained and employed by TNT Express Services UK & Ireland, Maher's achievement proves the importance of working safely and correctly in the workplace and how the only way to operate is the right way.

The competition was designed to highlight the importance of properly trained operators within the workplace.
OTHER ARTICLES IN THIS SECTION