Catalytic converter
25 January 2013
Beko Technologies introduced the Bekokat catalytic converter in 2008 realising that there would not be a flood of sales, but expecting to see a slow uptake of the product by companies who need 100% oil-free or better th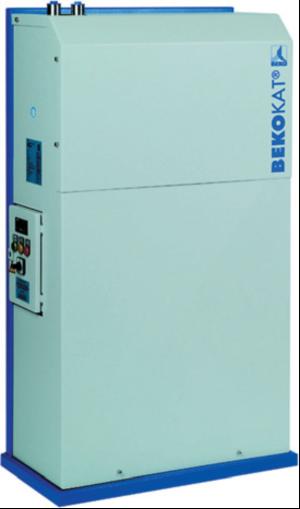 Beko Technologies introduced the Bekokat catalytic converter in 2008 realising that there would not be a flood of sales, but expecting to see a slow uptake of the product by companies who need 100% oil-free or better than ISO 8573 Class 1 quality.

The company says there is a growing realisation that however good an oil-free compressor can be, the quality of air entering it is variable.

Three years down the line and with more than 100 units sold, Beko is optimistic that the success of existing units, together with the increasing requirement to audit the quality of compressed air will accelerate growth.

Chris Norris, service manager, says: "I shouldn't be happy because I have had no service revenue from the installed base this year and only a little last year, but it is really pleasing to know that in at least one case, serious contamination was prevented in a food factory when an oil separator dump occurred.We expect this product to be low on service costs on average. There will be the replacement of the catalyst every 20,000h, but annually virtually nothing apart from checking safety systems and valve operation."
OTHER ARTICLES IN THIS SECTION