Infrared drying boosts corrugator capacity
25 January 2013
An infrared drying system from Heraeus Noblelight has helped DS Smith Tri-Wall to improve corrugator capacity of coated board at its factory in Monmouth and contributed to a reduction in downstream waste as well as a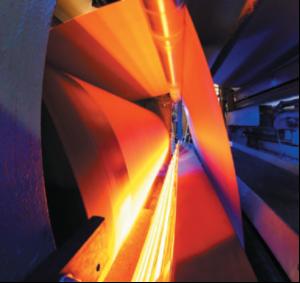 An infrared drying system from Heraeus Noblelight has helped DS Smith Tri-Wall to improve corrugator capacity of coated board at its factory in Monmouth and contributed to a reduction in downstream waste as well as a decrease in energy usage.

Some of DS Smith Tri- Wall's markets require packing cases to be coated with an acrylic coating, to aid water resistance and to improve cosmetic appearance. Faced with the need to increase output of coated corrugated board, DS Smith investigated ways of increasing the running speed of the coated board drying section. Heraeus Noblelight carried out on-site tests using portable rapid response carbon medium wave infrared heaters.

These proved successful and a full-scale 56kW carbon infrared heating system was installed. This offers a total heated length of 2500mm and can be manually or automatically operated. There is a built-in facility to upgrade the system to 70kW if required.
OTHER ARTICLES IN THIS SECTION