Multi-axis joint
25 January 2013
igus UK has developed robolink, a multi-axis joint for humanoid robots and lightweight automation tasks. A modular system, robolink combines design freedom with simplicity and is well-suited where masses are to be kept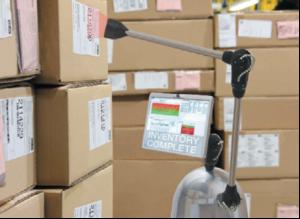 igus UK has developed robolink, a multi-axis joint for humanoid robots and lightweight automation tasks. A modular system, robolink combines design freedom with simplicity and is well-suited where masses are to be kept as low as possible. At the heart of the modular system are lightweight, maintenance and corrosion-free joints with tribologically optimised plastic bearings that are driven via cables and can rotate and swivel freely.

To articulate the multi-axis joints, igus has developed a range of flexible Bowden cables with high-performance polymer jackets that combine low friction values with a long service life.

igus Bowden cables have extremely small bending radii, making highly flexible movements possible.
OTHER ARTICLES IN THIS SECTION