Hazard-label-free
25 January 2013
Henkel offers a comprehensive range of hazard-label-free engineering adhesives that, it says, are as effective - and in some cases more effective - than alternatives that carry health and safety symbols. In addition t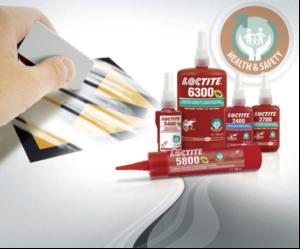 Henkel offers a comprehensive range of hazard-label-free engineering adhesives that, it says, are as effective - and in some cases more effective - than alternatives that carry health and safety symbols.

In addition to dedicated threadlocking adhesives, the new Loctite Health and Safety range now encompasses thread sealing, gasketing and retaining.

The range is designed to make the COSHH assessment and acceptance process for engineering adhesives as easy as possible. Instead of safety sheets running to maybe a dozen pages, all the details needed for these products are contained in just four.
OTHER ARTICLES IN THIS SECTION