Training course
25 January 2013
PASMA, the trade association representing the mobile access tower industry in the UK and Ireland, has launched a new training course. AGRs for Towers for Users, introduced as a result of the Association's Fall Protect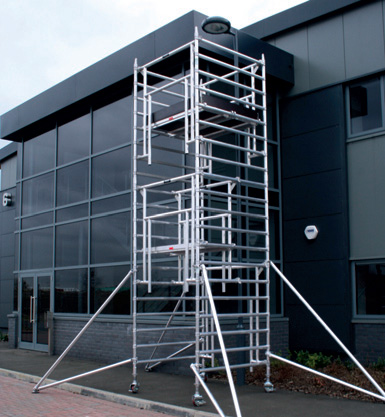 PASMA, the trade association representing the mobile access tower industry in the UK and Ireland, has launched a new training course.

AGRs for Towers for Users, introduced as a result of the Association's Fall Protection Review, is for tower users wanting more detailed knowledge and understanding of the Advance Guardrail (AGR) system.

Comprising theory and practical sessions, it covers legislation and guidance affecting work at height using towers, the PASMA Code of Practice, assembling, altering and dismantling towers incorporating current best practice, the components and differences between the various types of AGR tower, inspection and the hazards affecting the use of mobile access towers.

Other courses from PASMA include Towers for Users, Work at Height Essentials and Low Level Access. Due for imminent release are: Towers for Managers, Towers for Riggers and Towers on Stairs.
OTHER ARTICLES IN THIS SECTION