Compact protection
25 January 2013
A compact, cost-effective machinery protection monitor capable of monitoring two channels of bearing vibration, shaft vibration or shaft position has been introduced by Sensonics. The DN26 G3 unit is a Din rail mountabl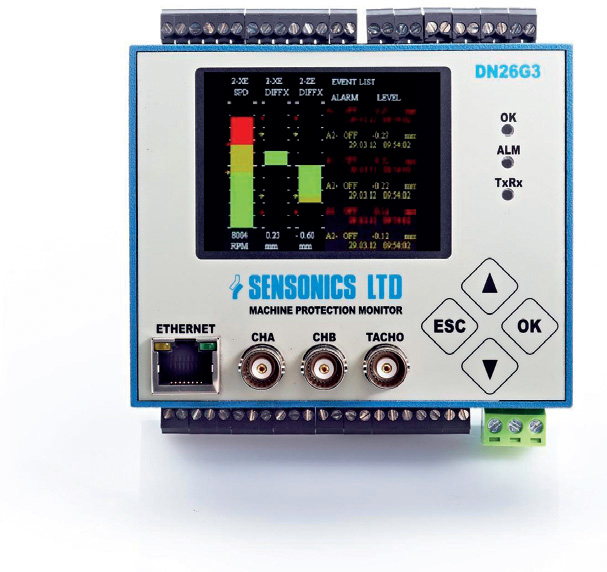 A compact, cost-effective machinery protection monitor capable of monitoring two channels of bearing vibration, shaft vibration or shaft position has been introduced by Sensonics. The DN26 G3 unit is a Din rail mountable module designed for machine monitoring and protection applications for any small to medium industrial machinery requiring protection.

The unit offers programmable signal conditioning with a range of measurement algorithms and sensor modes including, absolute vibration, relative vibration and shaft position (or thrust bearing wear). In addition, it offers a dedicated speed monitor channel which can be used as a phase reference for harmonic analysis of the vibration signals.

It is field upgradable and can be programmed for warning and danger alarms and transducer integrity monitoring. It is available with mains or +24V power supply options, Ethernet communications and can be set-up via the inbuilt webserver, or via the front panel.
OTHER ARTICLES IN THIS SECTION