IR heating in quality role
25 January 2013
An infrared heating system from Heraeus Noblelight is helping to ensure the quality of composite aerospace structures made at the GKN Aerospace facility near Bristol. Each of three composite rear wing spars is made b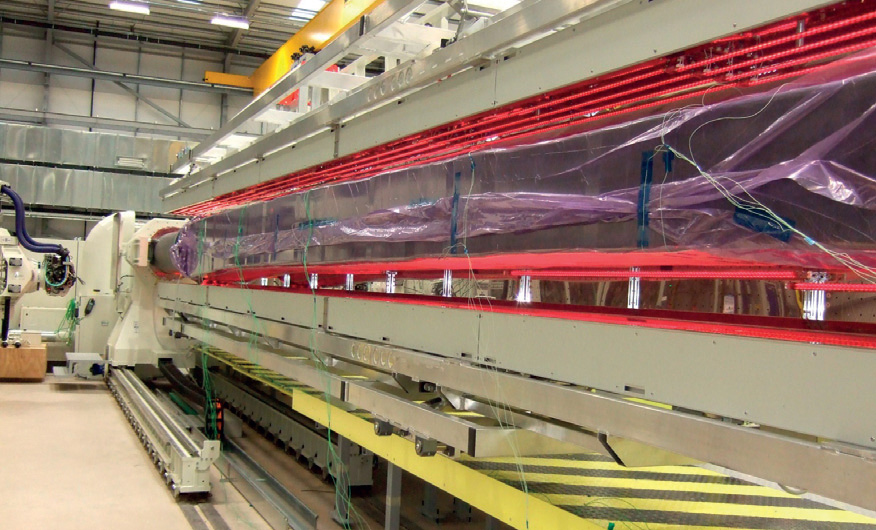 An infrared heating system from Heraeus Noblelight is helping to ensure the quality of composite aerospace structures made at the GKN Aerospace facility near Bristol.

Each of three composite rear wing spars is made by laying up pre-preg carbon composite tape on a mandrel and then curing the assembly in an autoclave. Such complex lay-down operations can sometimes produce wrinkling of the final surface due to voids and excess resin between plies or laminates.

GKN Aerospace's engineers decided that de-bulking could provide significant benefits and asked Heraeus to carry out trials using infrared emitters to provide the required heat. On-site trials followed using a portable infrared system.

A prototype was supplied; this was then replaced by a scaled-up 465 kW production system, where each of the three heating sections has seven controllable zones to provide precise surface heating.
OTHER ARTICLES IN THIS SECTION