Cost-saving solution
25 January 2013
A manufacturer of scientific instruments and laboratory equipment has been able to save more than £20,000/year since installing igus dryLin R linear bearings in analysers used in particle science research. The plastic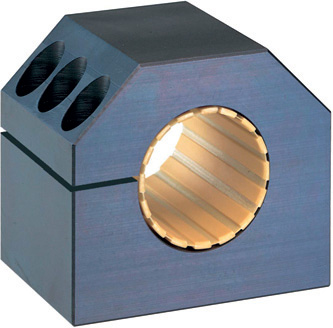 A manufacturer of scientific instruments and laboratory equipment has been able to save more than £20,000/year since installing igus dryLin R linear bearings in analysers used in particle science research. The plastic bearings are lubricant-free and require no maintenance.

Previously, recirculating ball bearings were used, however these required frequent maintenance and relubrication.

The drylin R linear bearings and guide system is dry running and does not require external oils or grease, important for medical laboratories. They are also corrosion resistant.

The drylin R linear bearings in the analyser's elevator unit facilitate up and down motion of the cooling bath or furnace.
OTHER ARTICLES IN THIS SECTION