Sensing success in Asia
25 January 2013
In addition to a number of successful installations at power plants in China, Sensonics, working with local agent AKA Vietnam, has supplied transducers and a Sentry G3 turbine monitoring / protection system for the 110M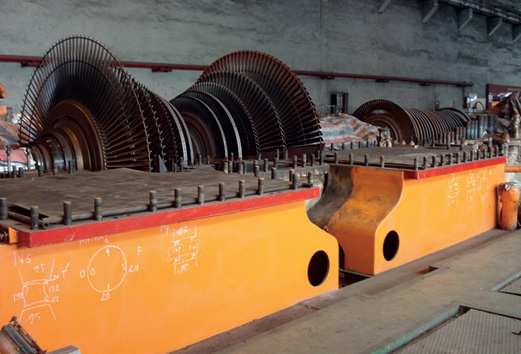 In addition to a number of successful installations at power plants in China, Sensonics, working with local agent AKA Vietnam, has supplied transducers and a Sentry G3 turbine monitoring / protection system for the 110MW Russian built turbine operating at the PhaLai Power Plant in Vietnam.

The retrofit project was fairly complex and included a number of measurement modes that the Sentry G3 system was required to monitor.

For example, shaft position measurement and protection, where the relative position of the turbine shaft is monitored within the bearings.

The system automatically shuts down the turbine if the relative position moves outside a pre-set window. For the 110MW machine, this occurs if the shaft moves towards the generator side by more than 1.2mm or towards the turbine side by more than 1.7mm.

Measurement was implemented on the turbine using proximity sensors mounted opposite a collar machined as part of the shaft. A similar technique was used for the high pressure and LP low pressure cylinder expansion channels.
OTHER ARTICLES IN THIS SECTION