Latest additions meet a range of requirements
25 January 2013
Five new thermal imagers have been introduced by Fluke to suit a range of users, applications and prices. The Fluke Ti110 and Ti125 are designed for plant technicians, HVAC/R professionals and electricians who need t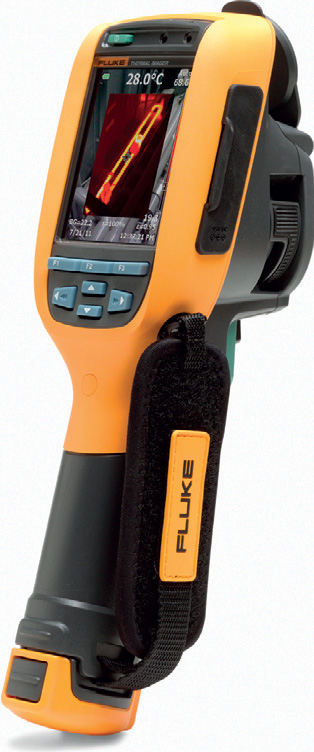 Five new thermal imagers have been introduced by Fluke to suit a range of users, applications and prices.

The Fluke Ti110 and Ti125 are designed for plant technicians, HVAC/R professionals and electricians who need to maintain and inspect electrical and mechanical equipment and components; the Fluke TiR110 and TiR125 are for building inspection and energy audit professionals evaluating and reporting insulation problems, air leakage, moisture issues, or construction defects; the Fluke Ti100 is for general applications, offering the same ruggedness and ease-of use for valueconscious professionals.

Features include: IROptiFlex focus system, that makes it easy to take sharplyfocused, accurate images; IRPhotoNotes annotation system, focus-free video; IRFusion technology; and SmartView professional IR analysis and reporting software, a suite of analysis and reporting tools for viewing, annotating and editing IR images.

The thermal imagers provide a range of powerful capabilities that are easy to use, enabling them to become a regular part of troubleshooting and diagnostic routines.
OTHER ARTICLES IN THIS SECTION