Cleaning power
25 January 2013
GNB Industrial Power has announced the addition of two new batteries in its Sonnenschein line of products, as well as unveiling an improved version of its spiral wound battery. For cleaning machines GNB has develo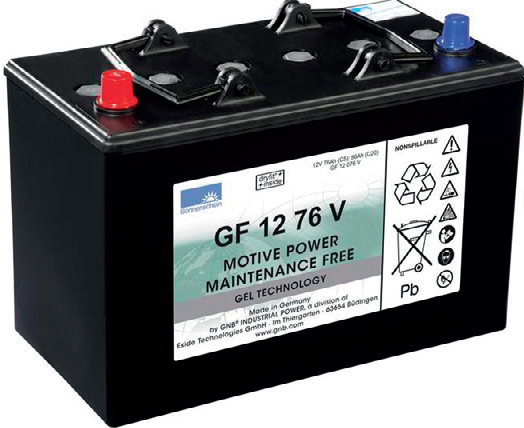 GNB Industrial Power has announced the addition of two new batteries in its Sonnenschein line of products, as well as unveiling an improved version of its spiral wound battery.

For cleaning machines GNB has developed the new Sonnenschein GF 12 076V, which has improved high current tolerance and significantly increased capacity to meet the cleaning industry's ever-expanding performance criteria. Cleaning machines, which are used intensively for prolonged periods of time, demand a reliable and robust battery with an extra boost of power that can be provided by the Sonnenchein GF 12 076V.

For smaller cleaning machines, GNB has added the new GF 12 052 YO to its range which is suited for use in small cleaning machines and warehouse movers, as well as wheelchairs.
OTHER ARTICLES IN THIS SECTION