Training key to ongoing success
25 January 2013
Without adequate training and education we cannot hope to sustain the world-class status and long term profitability of Britain's advanced manufacturing base, as Paul O'Donnell, head of external affairs at the Manufacturin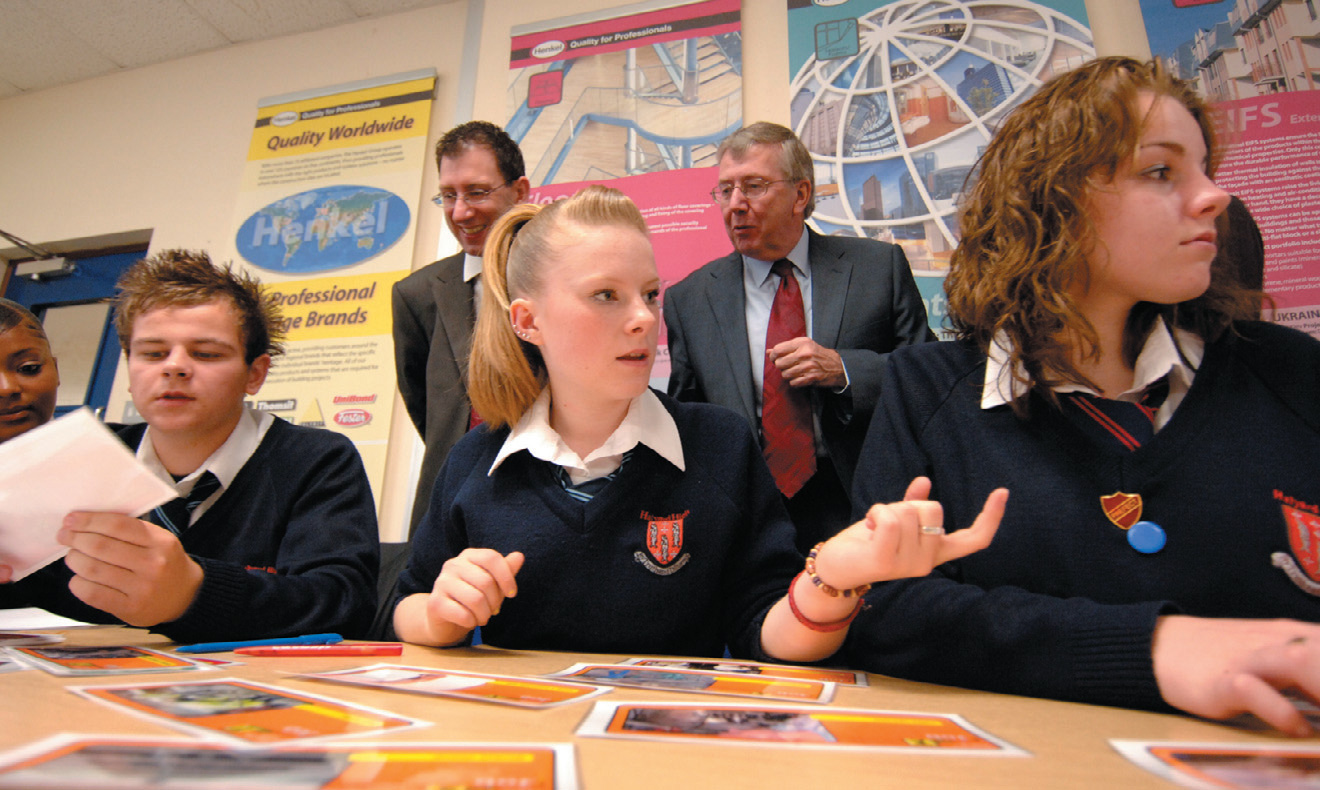 Without adequate training and education we cannot hope to sustain the world-class status and long term profitability of Britain's advanced manufacturing base, as Paul O'Donnell, head of external affairs at the Manufacturing Technologies Association (MTA) explains

Sir Isaac Newton's belief that he only achieved his scientific breakthroughs by "Standing on the shoulders of giants," is true of all areas of human endeavour. Learning from others and building on what went before is how our societies have grown. It is how extraordinary advancements are made and that's why fostering and passing on talent is so vital.

Every day in our industry, passion, expertise and skill combine to create technologies and tools that are changing all our lives. But to keep the UK out in front we need to make sure that we are bringing new talent into our businesses at all times. We need to be able to manufacture high value products, of better quality and produced more cost effectively than the competition and give the individuals charged with maintaining this lead, the training and education that will allow them to keep doing it.

According to figures from SEMTA, our industry currently needs to recruit and train 82,000 engineers, scientists and technologists by 2016 and to up skill 363,000 of the technical workforce to achieve world class standards. How do we meet this challenge? Firstly we need to inspire young people to pursue engineering as a career and secondly, through providing funding to help businesses develop their workforce and take on new apprentices. Why should we? Because highly skilled people are beneficial not just to our sector but to the UK economy.

The MTA is working hard to introduce young people who are still at school to the exciting and rewarding careers that our industry offers. The recent TDI challenge which saw students from all over the country showing off their Design and Technology work, was one such example as was the hugely popular Education and Training Zone at MACH 2012. Some 2500 young engineers and students visited the exhibition and were given tours by current apprentices at MTA member companies including Renishaw and Sandvik. The business secretary, Vince Cable, also attended MACH and one of the main points we discussed was the importance of getting the right skills into manufacturing.

But inspiring interest alone will not deliver the building blocks and skills our industry needs. To create world class engineers, what it also required is the investment of time and money. That's why the MTA offers grants to companies to help them recruit the staff they need.

Initiatives like The University of Sheffield Advanced Manufacturing Research Centre (AMRC) apprenticeship scheme is an excellent example of how to build up the skills our industry needs to thrive. Up to six apprentices are taken on at the AMRC on the Advanced Manufacturing Park each year.

The apprenticeship programme has been running for five years and so far 11 have completed the programme. One is working in industry and the other 10 are working as technicians and engineers within the AMRC and Nuclear AMRC.

From this autumn, the AMRC will be taking 200 apprentices a year into the new Advanced Manufacturing Institute Training Centre - based in purpose-built facilities alongside the current AMRC campus. The Training Centre will provide high-level engineering apprentice training for manufacturing companies of all sizes across the Sheffield city region. The apprentices play a key role in the AMRC, working alongside researchers and industrial partners and gaining experience at the cutting edge of manufacturing technology. Experience like this helps young people gain solid foundations for their careers, whether they go on to work in industry when they are qualified or continue into higher study and research.

The Government is investing £15m in new capital equipment for the High Value Manufacturing Catapult, part of a Government backed network of technology and innovation centres, which will assist projects such as these across the advanced manufacturing sector. Investment in research and equipment are also part of the matrix needed to help the UK innovate and are fundamental to our industry's future success.

By enhancing the skills of our workforce we can produce products more efficiently and competitively. And just as the government invests in our sector and we in turn invest in our apprentices and staff, we reaffirm a commitment to keeping our sector world class.
OTHER ARTICLES IN THIS SECTION