Keeping check
25 January 2013
Available from EnerSys, the Hawker BSI40 battery status indicator gives information on charging performance. It is designed for use with the Hawker Lifetech HF range of high frequency chargers and is suitable for smalle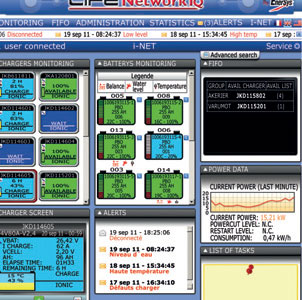 Available from EnerSys, the Hawker BSI40 battery status indicator gives information on charging performance. It is designed for use with the Hawker Lifetech HF range of high frequency chargers and is suitable for smaller fleets where effective battery rotation is critical.

The unit contains up to four interface panels, each of which can connect to up to 40 chargers.

For larger/multisite fleets, and where greater detail is needed, the Hawker LifeNetworkIQ battery management system supports centralised and remote management of Hawker LifeIQ and Hawker LifeSpeedIQ high frequency chargers. The real-time, web-based software runs on a standard PC.
OTHER ARTICLES IN THIS SECTION