High speed doors
25 January 2013
Klimate High Speed Doors, part of BID Group, has completed an installation at Iveco Ford's Winsford Engine Warehouse facility. Working alongside Iveco's on-site facilities company, Klimate has installed three Ardent h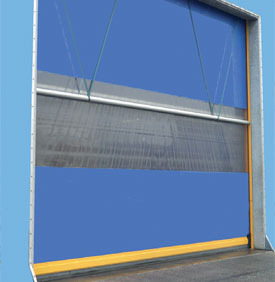 Klimate High Speed Doors, part of BID Group, has completed an installation at Iveco Ford's Winsford Engine Warehouse facility.

Working alongside Iveco's on-site facilities company, Klimate has installed three Ardent high speed doors in the despatch and training area, and sister company - Bolton Industrial Doors - has installed two industrial doors, for security purposes.

The Ardent doors provide energy savings by minimising heat loss, and benefit from low maintenance costs.

Due to their simplistic nature and the fact that Klimate engineers are able to train personnel on the workings of the door, any minimal maintenance work can be quickly and easily undertaken in-house, reducing on-going costs.
OTHER ARTICLES IN THIS SECTION