Machine monitoring
25 January 2013
A vibration data collection and analysis service has been introduced by Sensonics to help industrial plant users minimise downtime and maximise productivity. For more than 30 years Sensonics engineers have installed a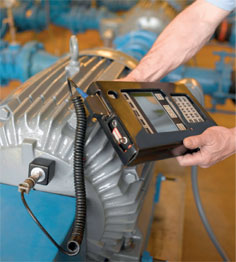 A vibration data collection and analysis service has been introduced by Sensonics to help industrial plant users minimise downtime and maximise productivity.

For more than 30 years Sensonics engineers have installed and calibrated fixed vibration monitoring equipment and advised customers of best practice; this expertise is now available on a continual basis.

Where no fixed machine condition monitoring system is available (or is impractical) for critical plant, Sensonics recommends that periodic (typically monthly) vibration data collection should be implemented to monitor and trend the operational condition of machinery. Offline analysis by vibration experts can identify faults and impending failures which enables the scheduling of maintenance to minimise downtime and loss of productivity.

No upfront capital investment is required to add regular monitoring to your machinery and plant; Sensonics engineers provide the equipment and analysis software.
OTHER ARTICLES IN THIS SECTION