Resistant to 120°
25 January 2013
Three adhesives in the Loctite instant range are now temperature resistant to 120°C. This means Loctite 401, 406 and 454 can now join almost any material in as little as 2sec across a wider spectrum of applications. C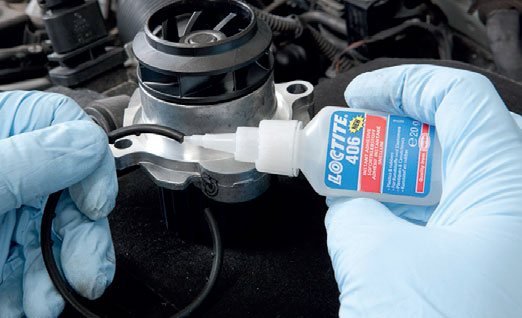 Three adhesives in the Loctite instant range are now temperature resistant to 120°C. This means Loctite 401, 406 and 454 can now join almost any material in as little as 2sec across a wider spectrum of applications.

Clean and easy to apply, these products can be used where higher temperature exposure is a criterion, for example in the bonding of components in the manufacture of electric motors and white goods.

Loctite 401 is Henkel's all-purpose instant adhesive, suitable for rubber, plastics, metals and porous materials such as wood, paper, cork and leather. It is suitable for smooth, acidic substrates, for example galvanised or chromed components. Loctite 406 bonds polyethylene, polypropylene and PTFE after pre-treatment with Loctite 770 Polyolefin Primer. Loctite 454 general purpose gel is suitable for use on vertical or overhead surfaces and can be used for bonding dissimilar materials where large gaps are present. All three can be integrated into semi- or fullyautomated production processes.
OTHER ARTICLES IN THIS SECTION