Fronius UK Ltd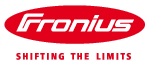 Fronius creates new technologies and solutions for monitoring and controlling energy. For battery charging systems, welding technology and solar electronics.

For over 60 years the name Fronius has stood for intensive research and the constant search for new, innovative solutions. The efficiency of every product has repeatedly been awarded both national and international prizes. Fronius UK Ltd is a subsidiary of Austrian company Fronius International GmbH.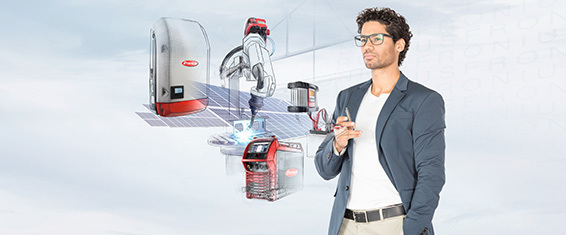 PRODUCT SHOWCASE
For 60 years, Fronius has been carrying out research and development of battery chargers. Many years of experience guarantee maximum reliability in heavy-duty industrial use.

Fronius U.K. Ltd provides the UK welding market with solutions for MIG/MAG, TIG, electrode, laser, plasma and resistance spot welding and automation.

Fronius offer solar solutions that last. For decades of sunrises to come.

Fronius presents ground-breaking charging technology for longer battery service life

New charging process gives the "coolest" battery charge

Spar business group switches to energy-efficient battery charging systems

Sustainability in practice

Fronius U.K. Limited to impress with new technologies at Open House event

Fronius UK is to open the doors to its Technology Centre in Milton Keynes on 15th April 2015. The company, a subsidiary of Fronius International GmbH officially opened its first facility in the UK in 2012 and has since expanded the business, opening a second site in East Kilbride last year to provide a more localised service to its northern and Scottish customers.

Fronius UK Ltd run a number of training courses based at the training center located at their Head Office in Milton Keynes.
COMPANY CATEGORIES
1/2 (1 to 20 of 34)
Ancillaries
Automation
Batteries and chargers
Company news
Distribution
Energy Management
Environmental Monitoring
Fleet management
Food & drink
Handbooks
Handbooks
Handling & Storing
Handling and Storing
HSD Guide 2015
Industry Sector
Industry update
IPE Ireland
Lift trucks
Lift trucks & ancillaries
Machine Shop Equipment