Heat Pump Training
18 April 2013
Bosch Commercial and Industrial Heating has launched a new gas absorption heat pump training course aimed at installers, engineers and specifiers..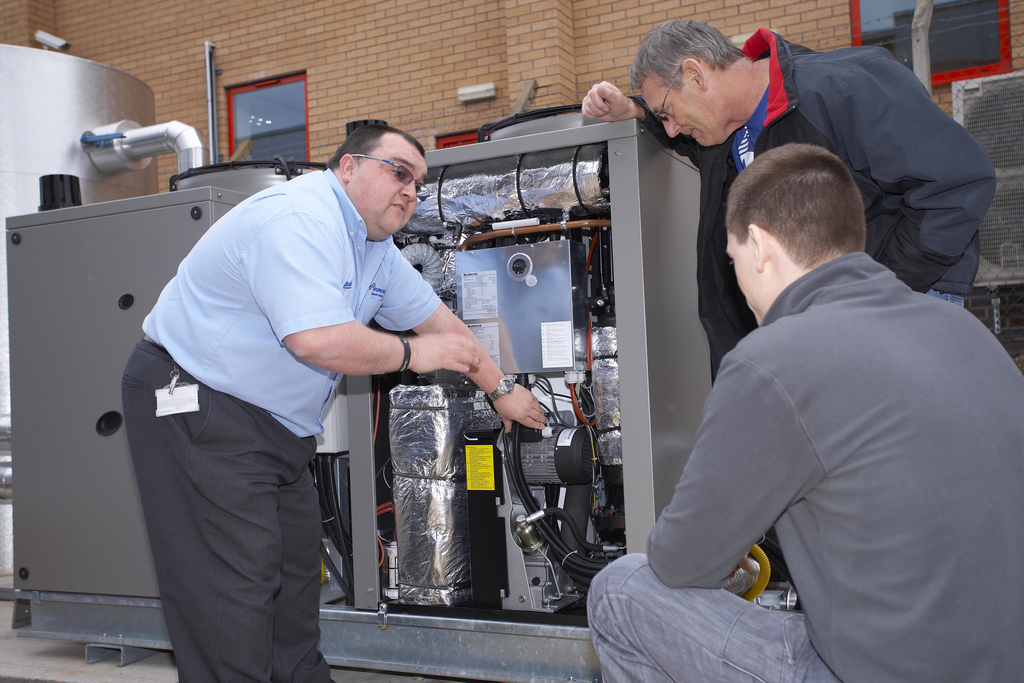 The one day course combines both practical and theory work to cover all aspects of the application of gas absorption heat pumps including assembly, installation, fluing, control options, legislative requirements and typical suitability of what is a growing market in the UK.
A key strength of the gas absorption heat pump, says Bosch, is that it draws energy from the air using advanced heat pump technology and a highly efficient, low-NOx condensing heat generator. It uses natural gas or LPG as its primary energy source, so has a lower carbon foot print than some alternative products.
Bosch Commercial and Industrial Heating's training and assessment academy in Worcester has two fully-functioning gas absorption heat pumps, allowing delegates to benefit from both practical and theoretical training with working appliances.
OTHER ARTICLES IN THIS SECTION