Support for ski champions
17 April 2013
Top jet skiers Lee Stone, a World Pro Champion at 19, and Pierre Maixent, a seven-times world freeride champion, are among the team of riders sponsored by Air Time Products. The Leicester-based designer and manufacturer is known for its range of after-market Yokogawa has launched the WT300 series - the 5th generation of its compact power meters that help to ensure optimum standards of energy efficiency and conservation by measuring the power consumption of electrical equipment. Com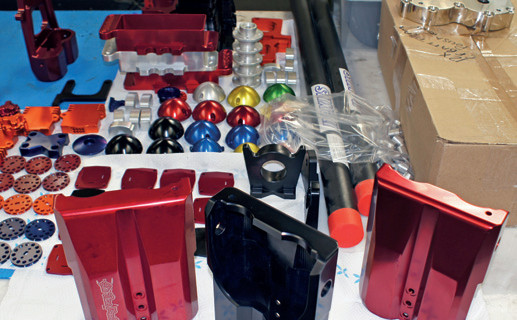 Top jet skiers Lee Stone, a World Pro Champion at 19, and Pierre Maixent, a seven-times world freeride champion, are among the team of riders sponsored by Air Time Products. The Leicester-based designer and manufacturer is known for its range of after-market Yokogawa has launched the WT300 series - the 5th generation of its compact power meters that help to ensure optimum standards of energy efficiency and conservation by measuring the power consumption of electrical equipment. Combining accurate and reliable power measurement over a wide power range with flexibility, ease of use and a choice of communication interfaces, the instruments will help developers and manufacturers of electrical equipment to ensure that their products comply with emerging IEC and EN standards and stringent specifications on energy efficiency.

Features include a basic accuracy of 0.1% of reading, guaranteed accuracy over the entire measurement range (1% to 130%), a wide measurement range from standby power levels of a few milliamperes up to the 40A currents used in induction cookers, and users are able to target different technical and commercial applications.

components tailored for the freestyle and freeride specialist. In-house production is possible due to its XYZ Machine Tools' XYZ Mini Mill 560 compact machining centre.

"We have had to learn about every aspect of the machining process from materials through to programming and operating a CNC machine," says owner Lisa Giles. This was, she adds, made easier by the training provided with the purchase, along with a tooling package and the reassurance of a three-year warranty. Air Time Products has also invested in an XYZ ProTURN CNC/manual lathe and a 20 hp/8000 rev/min XYZ 710 VMC with 4th axis capability.
OTHER ARTICLES IN THIS SECTION