Guide rollers for quick & easy access
24 May 2013
When supplier of floor-to-ceiling sliding doors and associated storage systems, Home Decor GB, moved to a new purpose-built HQ best use of space was a priority.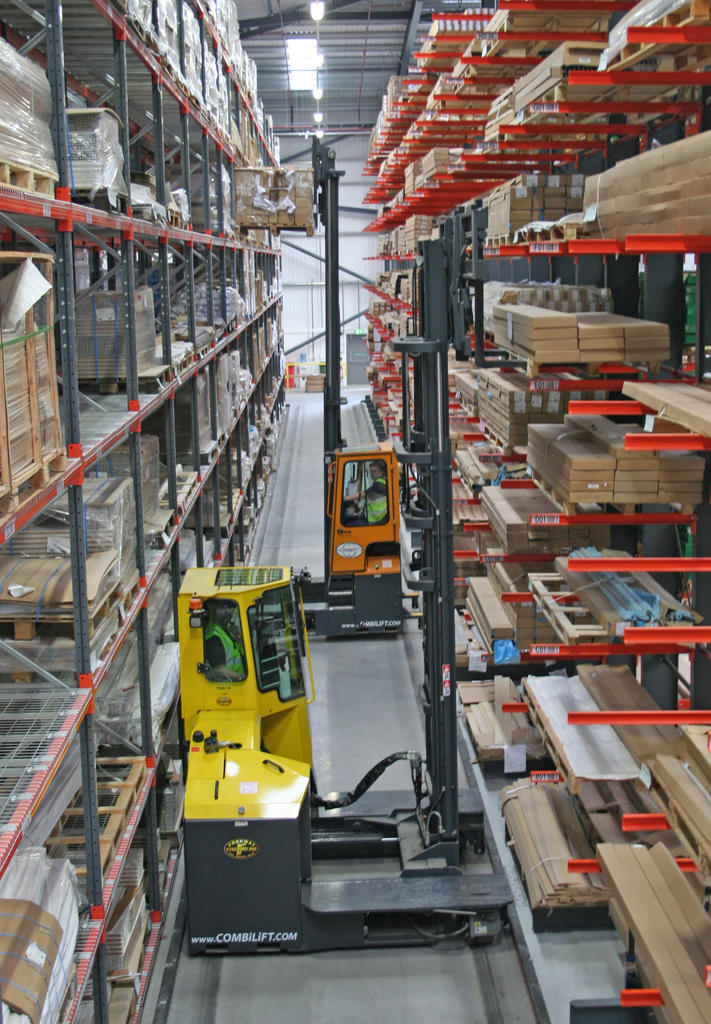 To achieve this, the company installed a mix of racking types and invested in two electric powered Combilifts – a C4000E 4t and a 2.5t Combi-CBE.
The new style C4000E works predominantly in the racking and is fitted with guide rollers to enable quick and easy access into narrow guided aisles. The larger than standard battery makes light work of placing and picking loads at the top beam height of 9m.
The compact counterbalance CBE is especially suited for offloading from incoming containers and moving pallets of interior fittings and fixtures and other loads around the manufacturing area.
OTHER ARTICLES IN THIS SECTION