Free online training
03 June 2013
The first module of a new e-learning course on energy management, which is currently being developed by the Energy Institute (EI), is now available free of charge.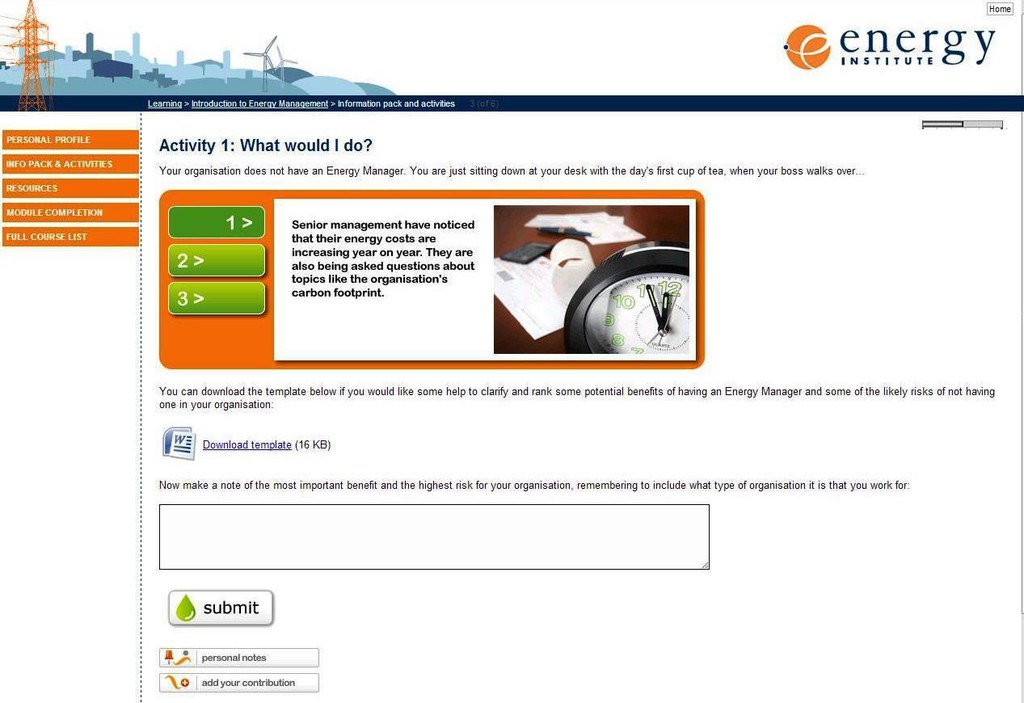 The course is interactive and provides a series of practical questions and scenarios. The free module covers the role of an energy manager, developing an energy policy and investment in energy efficiency including calculating payback periods. The syllabus uses case studies and helps individuals to create action points they can take forward on completion of the module.
The full e-learning programme will be available from July 2013.
OTHER ARTICLES IN THIS SECTION