Lightweight welding power source
24 May 2013
ESAB is adding the Aristo Mig 4004i Pulse power source to its top-of-the-range Aristo family of welding equipment.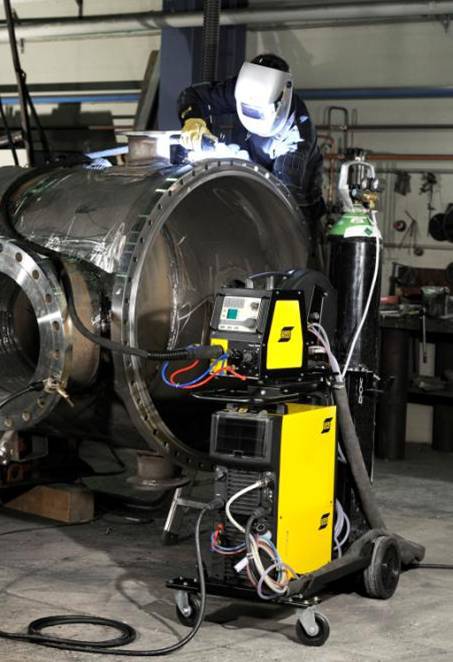 The lightweight, multi-process welding power source can be used for MIG, pulsed MIG, MAG, MMA or TIG welding in applications requiring both high productivity and high quality.
Aristo Mig 4004i Pulse power source connected to the wire feeders Aristo Feed 3004 or Aristo YardFeed 2000 inclusive accessories forms a complete MIG/MAG package.
The Aristo Feed 3004 is offered with a choice of the U6 or more sophisticated U82 control panels and the Aristo YardFeed 2000 is available with the U6 control panel. Together, these products can boost productivity, enhance weld quality and save money through reduced energy consumption.
OTHER ARTICLES IN THIS SECTION