Wireless measurement + special offers
19 July 2013
Fluke now offers the capability to collect test measurements wirelessly on thermal imaging cameras.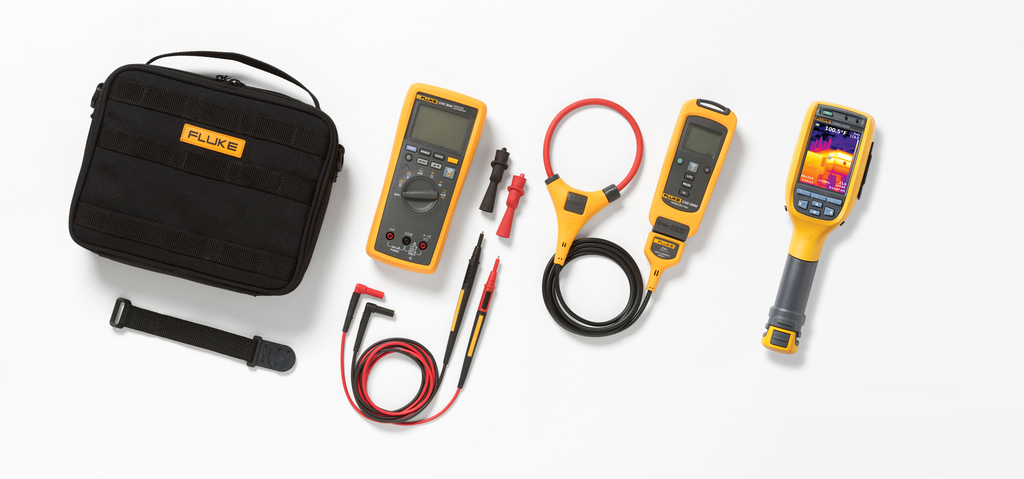 Models from the Fluke Ti(R)1xx family can receive captured data from Fluke CNX 3000 wireless testers at distances to 20m and display them. These measurements can be documented together with thermal images using SmartView software that is included with the thermal imager.
Fluke is celebrating its 65th anniversary by offering special promotions. While stocks last, purchasers of a Fluke Ti100, Ti105, Ti110 or Ti125 thermal imager, designed for those who maintain and inspect electrical and mechanical equipment and components, can receive a free Fluke CNX i3000 iFlex AC Current Measurement Kit. Purchasers of a Fluke TiR105, TiR110 or TiR125 thermal imager, designed for building inspection and energy audit professionals, can receive a free Fluke CNX 3000 HVAC System. Special part numbers cover the offer range. Details at fluke.co.uk/65.
OTHER ARTICLES IN THIS SECTION