Oil mist extraction
19 August 2013
Rotherham-based AES Seal Plc has recently installed 53 Reven C-Series Oil Mist Extraction units from UK distributor CS Technics to replace its inefficient centrifugal extractors.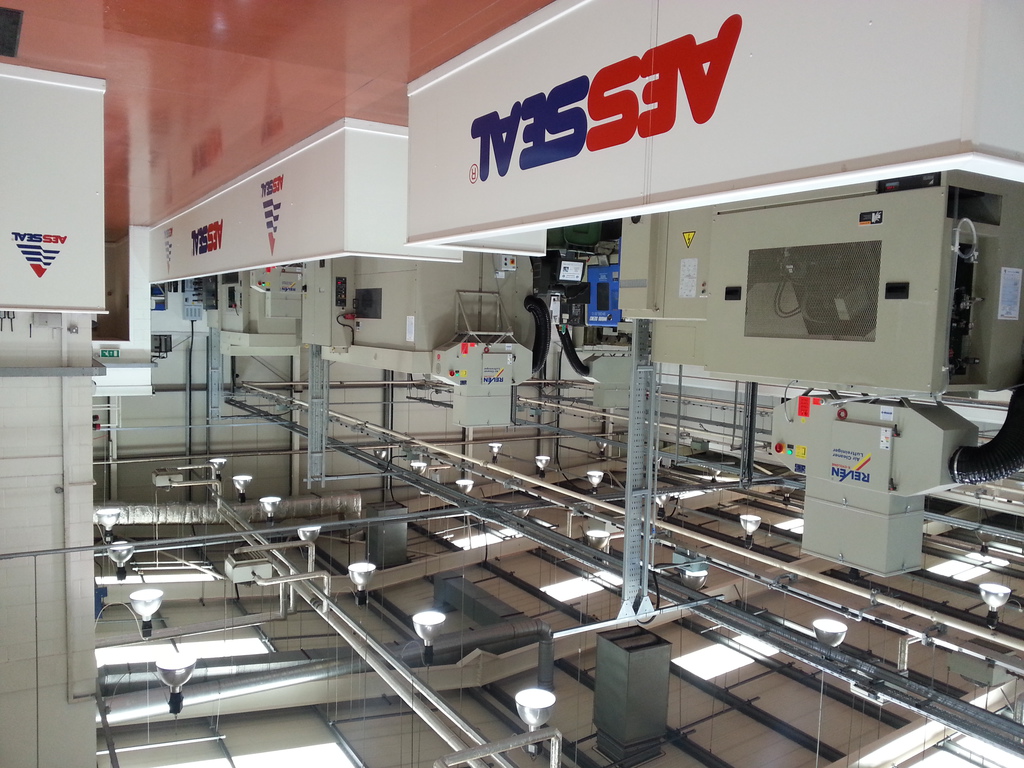 The Reven oil mist separators conform to the new ErP directives and as such are expected to save AES Seal thousands of pounds annually in electricity alone. The previous centrifugal filters were costing thousands of pounds annually to maintain and were losing airflow due to the media filters becoming contaminated with old coolant, but the Reven C-Series units are virtually maintenance free due to the worldwide patented X-Cyclone technology.
Shaun Fairclough, CS Technics MD, says: "We had a 6 month trial period working along side AES Seal logging various data from energy consumption to particle analysis and after this 6 month trial AES Seal were more than happy to order the new Reven C-Series units to be fitted to their Mori Seiki machines."
The units are modular so should the user change from one machining process using water-based coolant to a process using neat oil then additional equipment can be fitted without the need to change the extraction system. The mist that is collected is recycled back into the sump without any contamination from bacteria that breeds on media filters because the whole separation process is done purely mechanically.
MORE FROM THIS COMPANY
No related articles listed
OTHER ARTICLES IN THIS SECTION