More power in less space
26 September 2013
The new compact Hawker XFC, powerbloc and powerbloc dry batteries from EnerSys are designed for smaller motive power applications that need high performance and long running times with reduced operating costs and enhanced sustainability.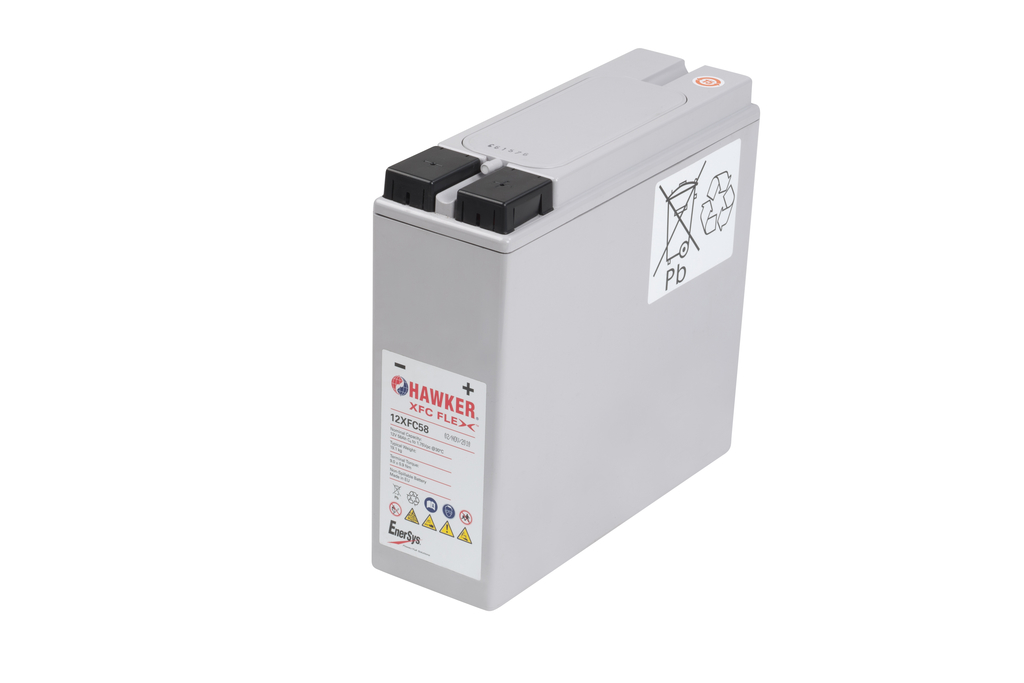 The Hawker XFC battery is suitable for applications that require ongoing machine availability. It can be recharged very quickly and for short periods whenever required, such as during breaks or while drivers carry out other tasks, without affecting life-time performance.
The batteries incorporate thin-plate-pure-lead technology which has high energy density coupled with the fast charge capability. Plates are thinner than the lead-antimony grids used in traditional motive power batteries enabling them to deliver up to 20% more power.
The Hawker XFC battery is said to take up 20% less space than a conventional battery with the same capacity. This enables OEMs to integrate smaller batteries into novel designs or provide additional performance in existing models. The battery can be supplied as a single 12V unit or assembled into larger packs for specific applications. It supports high energy throughput of up to 300 per cent of C5 every 24 hours when kept within 80 per cent depth of discharge.
EnerSys also offers a full range of powerbloc and powerbloc dry monobloc batteries for light, medium and heavy duty applications. They offer a choice of performance characteristics for operators and OEMs to match the battery to their particular application and duty-cycle requirement or replace poor-performing batteries in existing equipment.
OTHER ARTICLES IN THIS SECTION