In high demand
27 September 2013
Industrial boiler specialist, King's Boilers, has had two of its busiest years for a long time, due to buoyant sales of re-conditioned steam and hot water boilers.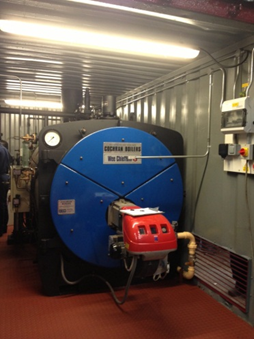 Sales Director, David King, says: "Clients are staggered by the savings to be made through choosing used boiler plant instead of new. A new boiler can cost anything up to £100,000 and be on a 10 to 14 week delivery. Kings can supply an identical refurbished boiler approximately 30-40% cheaper and in a fraction of the time. Our boilers still come with a 5-year NDT certificate, guarantee and are backed by 75 years of business success."
The company says that, during changeover or servicing, its fleet of more than 75 temporary hire boilers can cover any demand, and it says it will pay competitive prices to buy unwanted boiler plant.
OTHER ARTICLES IN THIS SECTION