RTITB Operator of the Year
24 September 2013
Employed by Wincanton and trained by Ceva Logistics-B&Q, Ryszard Janus has been crowned RTITB Operator of the Year 2013.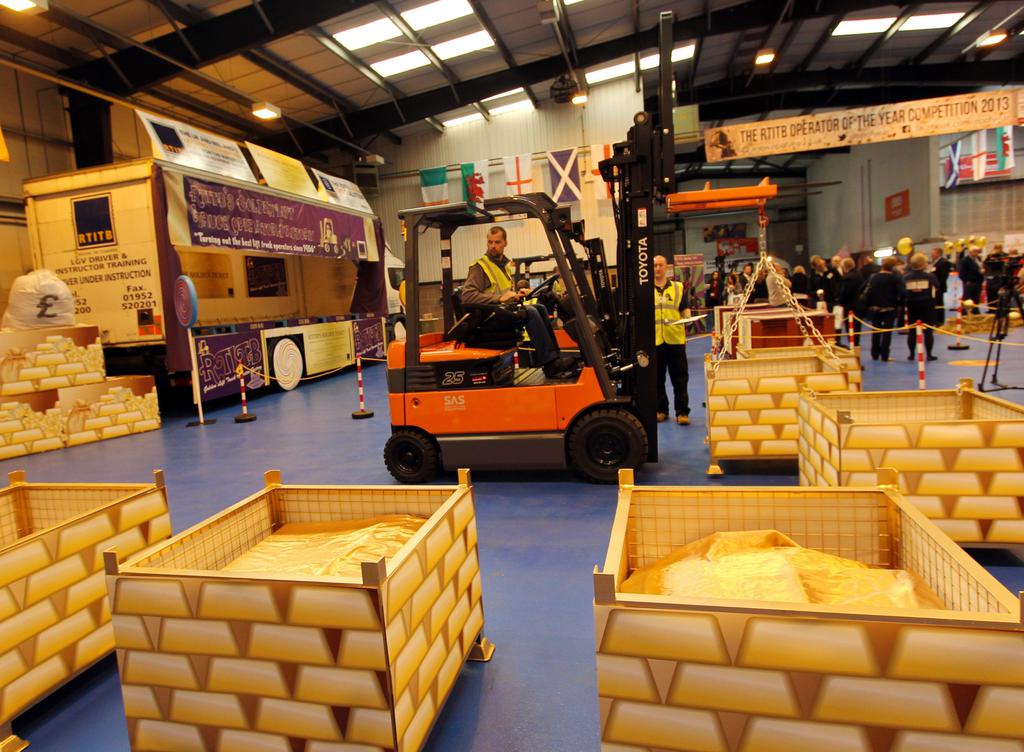 The RTITB Operator of the Year competition, sponsored by Toyota Material Handling UK, TNT Express Services UK and Ireland, and Calor Gas, started in November 2012 with an online theory test that was open to some 300,000 RTITB accredited lift truck operators. The top 40 entrants progressed to live heats held at IMHX 2013 in March. During a week of hard competition, the 40 qualifiers were whittled down to 10 finalists who would compete in the Grand Final.
A day of gruelling tests challenged their theory and knowledge skills, along with their operational abilities.
Rewarded for his skills with a new Toyota Aygo, this year's champion, Ryszard Janus, said that he was over the moon: "I want to thank RTITB and the sponsors for putting on this competition, for allowing me and the other finalists to show our skills."
Ryszard told IP&E that, in order to prepare for the final he had spent time improving his knowledge of health and safety, both generally and with regard to operating mechanical handling equipment. He also spent time with a trainer to further boost his driving skills and knowledge.
He was satisfied with his performance in the final but, because he didn't see the other drivers compete, he had no way of knowing whether he had done enough to win. He says he was shocked, incredibly happy and proud when he was announced winner of the competition.
In an address to those attending the post-final dinner, Jane Willis, director of the HSE's Cross-cutting interventions directorate, stressed the importance of events such as the RTITB's Operator of the Year competition in highlighting the dangers of materials handling and the vital role of training: "Last year, 20 men didn't return home from work because they were killed in accidents involving workplace transport. This year the figure currently stands at six. We owe it to the families of those men to improve standards and safety."
Ryszard Janus echoes these sentiments: "Forklifts are powerful and sometimes very dangerous machines and everybody who operates them should know the correct way to use the equipment. The first step is to obtain good quality training conducted by qualified people."
OTHER ARTICLES IN THIS SECTION