Calculates energy savings
05 December 2013
Atlas Copco Compressors has launched a new Kiosk app for tablets and desktop computers that provides users with easy access to interactive product leaflets, and an energy savings calculator tool.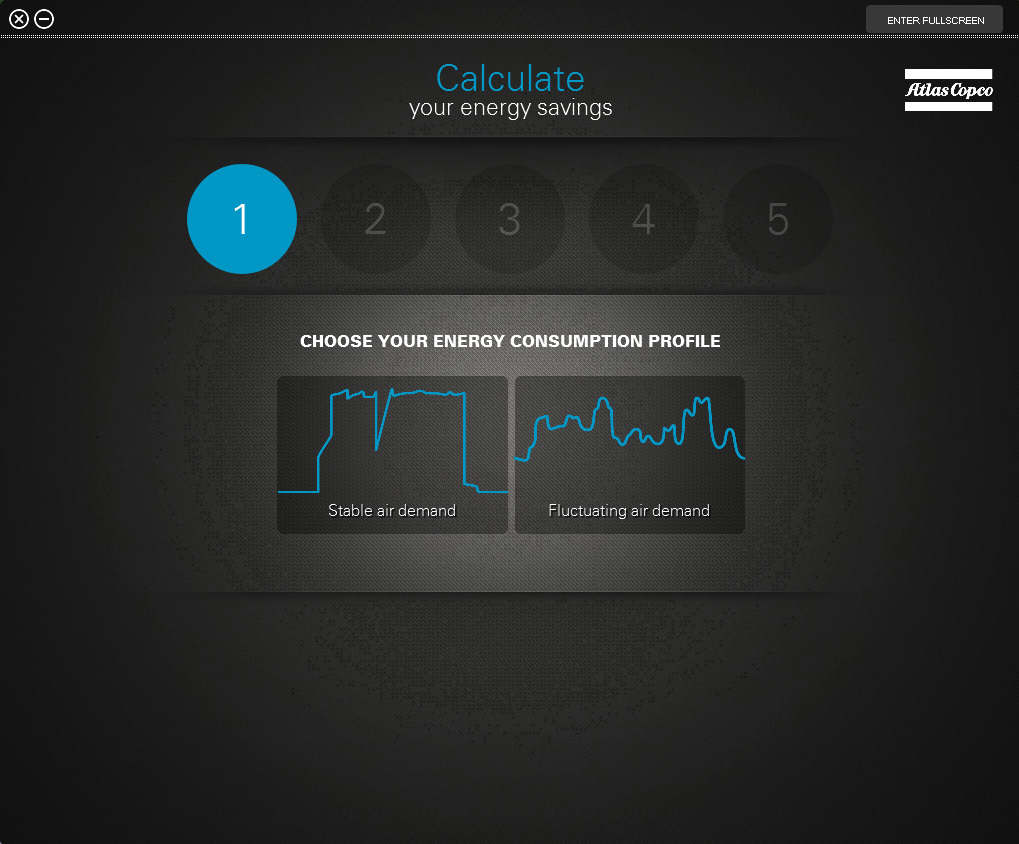 Free to download for iOS and Android tablets, as well as PC/Mac computers, the app is available in several languages and has information, interactive animations and specification data on a wide variety of Atlas Copco Compressor products.
The energy savings calculator tool enables users to discover the energy savings offered by Atlas Copco's new generation of GA 7-15 kW VSD+ compressors. By indicating current energy costs per kWh, users can quickly find out how much energy and money could be saved by switching from a traditional fixed speed compressor to a GA VSD+ compressor.
OTHER ARTICLES IN THIS SECTION