Infra-red emitters in browning role
20 November 2013
Carbon infra-red (CIR) emitters from Heraeus Noblelight are key components of an industrial browning machine on a food production line at Rowan Foods of Wrexham.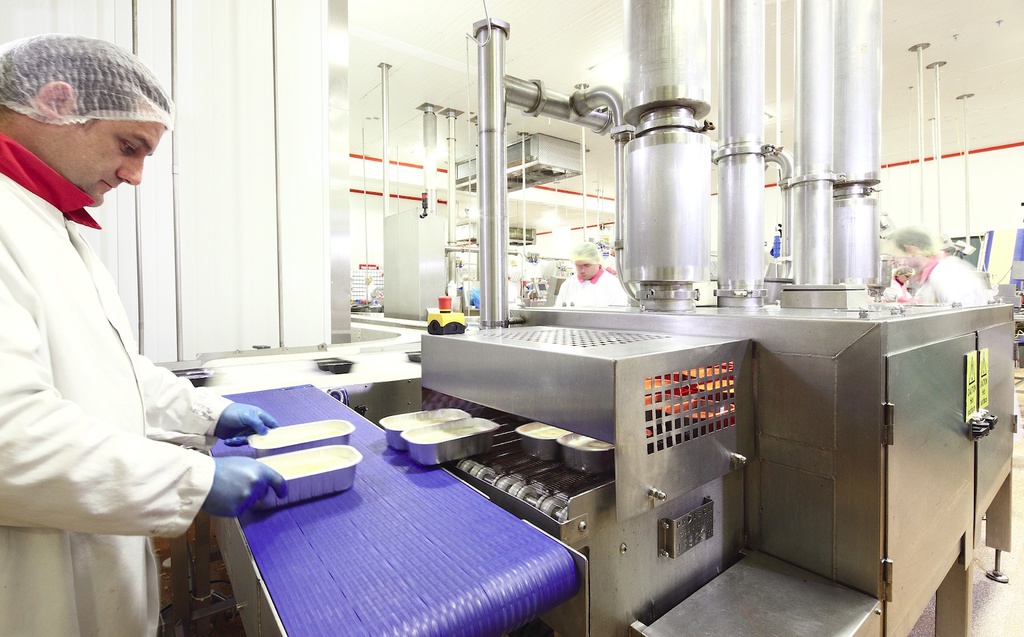 The custom-built machine is used to brown potato and pasta toppings and follows installation of a similar system seven years ago.

When the company decided to install a new production line to meet increasing demand for its product, it contacted food processing machinery specialists Protech Food Systems of Bedford who built and installed the first line in 2006. Protech then worked with Heraeus to design and build a browning oven, incorporating the latest carbon infra-red technology.
Carbon infra-red delivers medium wave infra-red radiation, which is suited to evaporating water from products, at a very high power density. This ensures that the surface of the food product rapidly achieves a sufficient temperature to drive away any local moisture and then causes browning without any possibility of after-cooking. This allows any subsequent chilling operation to be carried out as efficiently as possible.

The system has proved to be as reliable as the first oven.The carbon infra-red system switches on and off virtually instantaneously, eliminating the need for lengthy pre-heating of the system at the start of each shift, resulting in energy savings.
OTHER ARTICLES IN THIS SECTION