Capacity boosted
22 November 2013
A Combilift C4500E model has solved the problems associated with moving and storing large sheet materials at the Coalville site of Antalis, enabling the company to consolidate storage into a tighter area.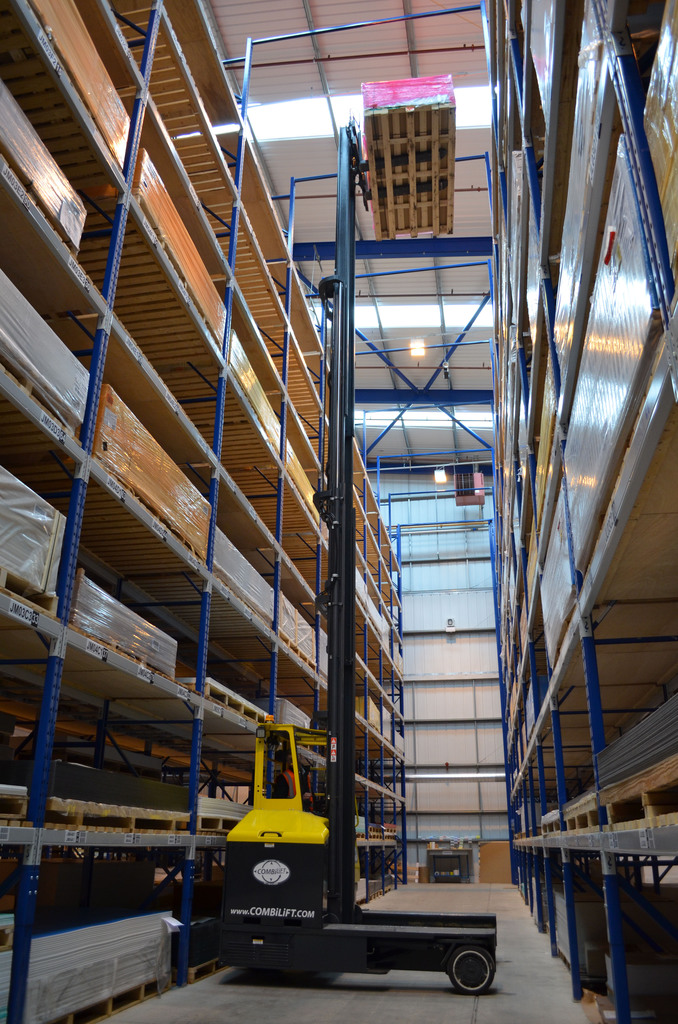 The Combilift's lift height of 11m enables better space utilisation compared to the 6m limit of the site's previous trucks. Loads that had to be bulk stacked can now be stored to the top beam height of 10.2m.
The first of two Combilifts to be delivered to Antalis, the C4500E has full AC electric drive on the front right and rear wheel for increased traction, with one of the drive wheels positioned directly under the load platform for very exact directional travel. The larger cab offers increased comfort and visibility for drivers.
Due to the diverse pallet sizes – from 2.6 to more than 3m wide and 1.6 to over 2m deep - hydraulic fork positioners, operated from within the cab, are easily adjusted to suit the pallet being handled.
Stable support for picking and placing even the deepest pallets is provided by the Kooi telescopic reach forks which measure 2050mm when extended.
OTHER ARTICLES IN THIS SECTION