High gripping force
28 November 2013
Leader Chuck Systems now offers a new high gripping force 4-jaw chuck made by its Polish workholding partner, Bison-Bial.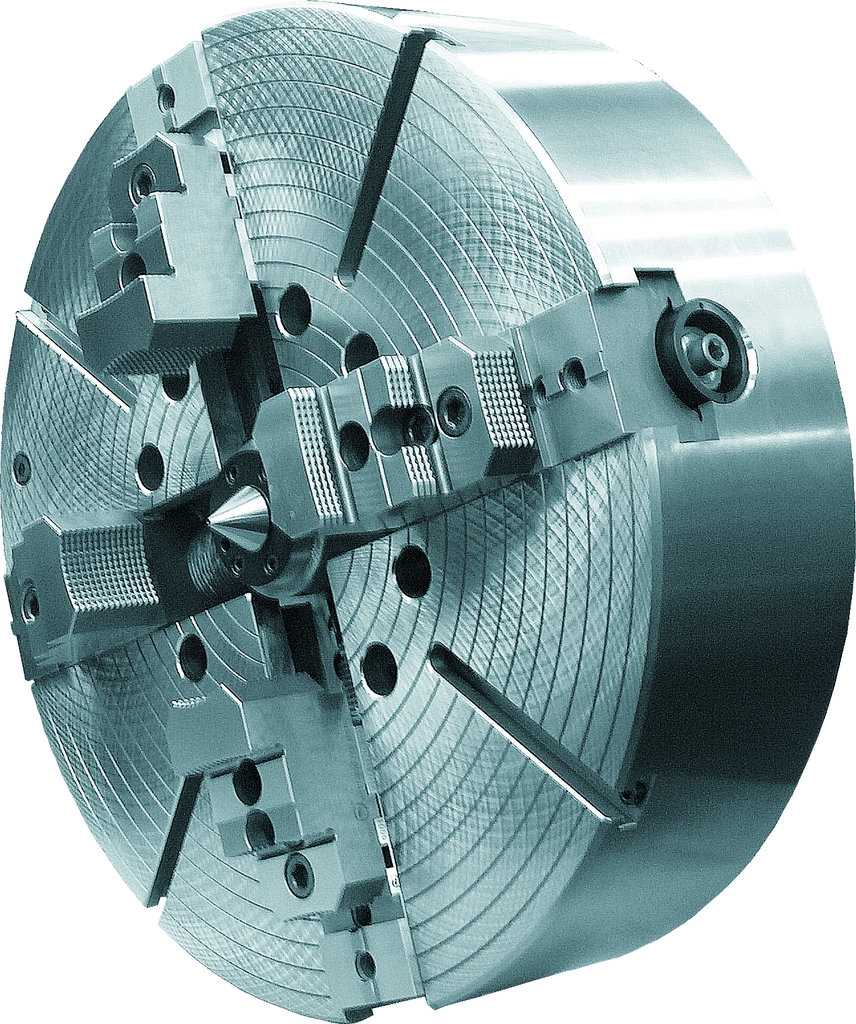 It joins the company's range of 4-jaw independent chucks, made with steel bodies and designed for machining operations requiring high gripping forces, such as the production of large crankshafts and turbine rotors.

A clamping force of over 20,000daN per jaw means large cutting torques at relatively small clamping diameters can be achieved. The steel body is said to ensure a longer lifetime, greater stiffness and resistance to wear, while the four independent jaws allow for precise centring of both round and rectangular workpieces with maximum gripping forces. T-slots machined in the chuck body permit the use of additional clamps. Installation on the machine tool spindle is direct with the use of a Type A short taper.

OTHER ARTICLES IN THIS SECTION