20-year warranty
26 November 2013
The Teseo modular aluminium pipework system for the delivery transfer of compressed air, inert gases, fluids and vacuum, now has a 20-year warranty that covers defects in the materials of aluminium pipes and fittings in its modular pipework systems.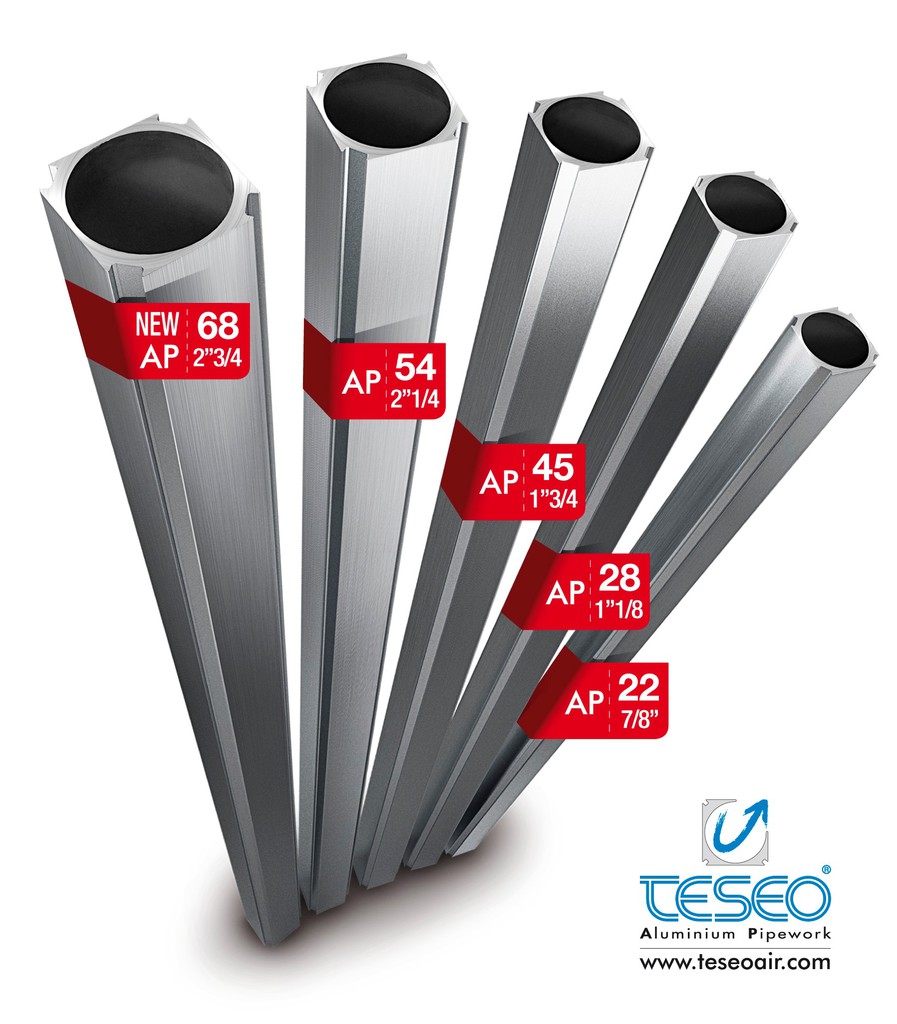 "Teseo founder Gianfranco Guzzoni, says: "Our 20 year warranty is more than twice as long as our competitors and clear evidence of the quality and reliability of our systems."

The pipework system features smooth bore, lightweight aluminium extrusions for increased flow and lower pressure drop. A comprehensive range of connectors and adaptors add to the system's versatility and allow fast and efficient installation and subsequent alterations without major downtime. Dual O-ring sealing eliminates air leaks, reducing energy costs.
OTHER ARTICLES IN THIS SECTION