Hi-flow tubing
02 December 2013
The new Teseo AP68 aluminium piping expands the AP modular compressed air and fluids transfer system to give a pipework range from 22mm to 68mm OD.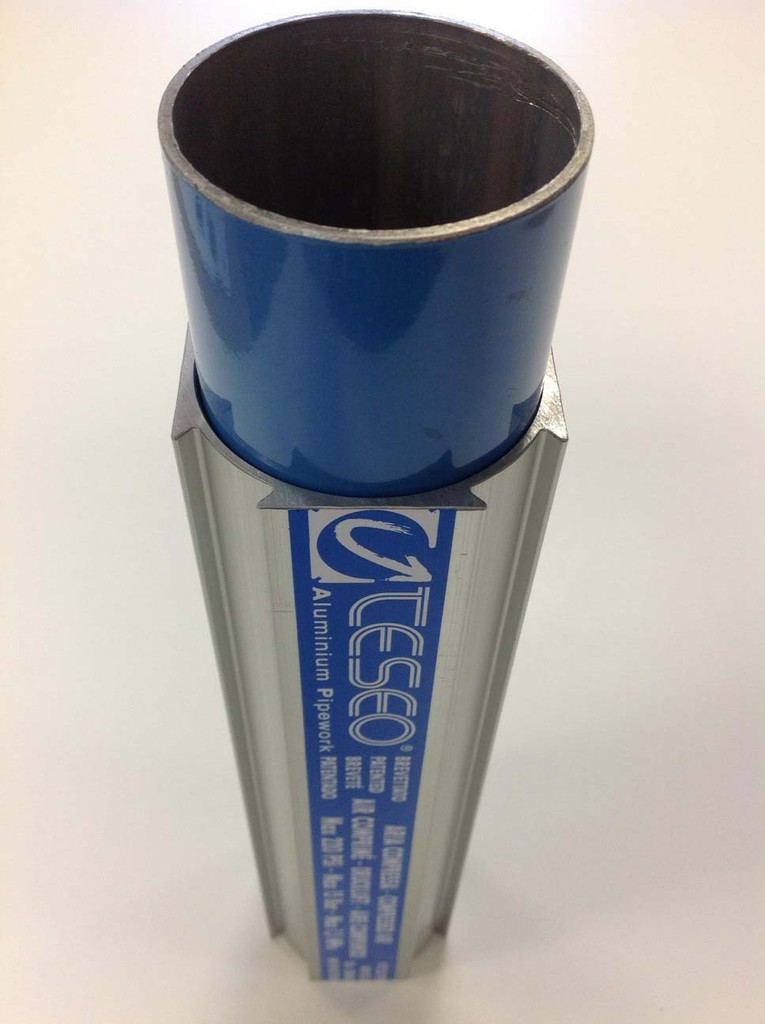 The introduction of AP68 with a smooth internal bore diameter of 63mm will flow 1712cfm @ 10 Bar over 30m, equivalent to the flow rates of a 250kw compressor.
AP68 has a maximum working pressure of 15 Bar throughout the range, AP68 multi-fluid has a maximum working pressure of 25 Bar.
The product is reported to be 20% lighter than the equivalent hollow bar system, with a wall thickness of 2.5mm AP68 has retained the robustness offered by the HBS profile.
The Teseo product range carries a 20 year warranty.


OTHER ARTICLES IN THIS SECTION