Maintenance award winner
09 December 2013
Rusal Aughinish, based in Limerick, has been named overall winner at this year's National Maintenance and Asset Management Awards (MEETA) which are organised by the Engineers Ireland MEETA Society.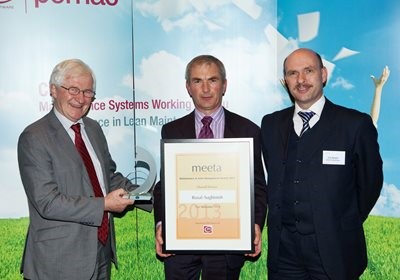 The awards which are sponsored by PMI Software and the Health & Safety Authority highlight and reward the ingenuity shown by those in maintenance and asset management in providing value to their companies.
The Rusal Aughinish entry – 'Maintenance at Aughinish – Evolution to Revolution' sought to develop a culture of proactive and predictive maintenance in the facility. Its aim was to make performance visible allowing it to be monitored, controlled and improved throughout the organisation.
Other winners included PepsiCo which received the award for Overall Maintenance Health And Safety for the entry 'Racking Dynamics'; Nypro Ireland won the Management Award for 'Toolroom Operations Improvement' and The Flat Bread Company was presented with the Technology Award for its entry 'Sweat Your Asset with Automation'.
OTHER ARTICLES IN THIS SECTION