Anti-corrosion coating
17 February 2014
SKF's new anti-corrosion coating for hub bearing units makes disassembly of the bearing from the knuckle and rim easier. It also improves the aesthetics of the bearing during vehicle life and at the same time prevents rusty surfaces from coming into contact with the seals.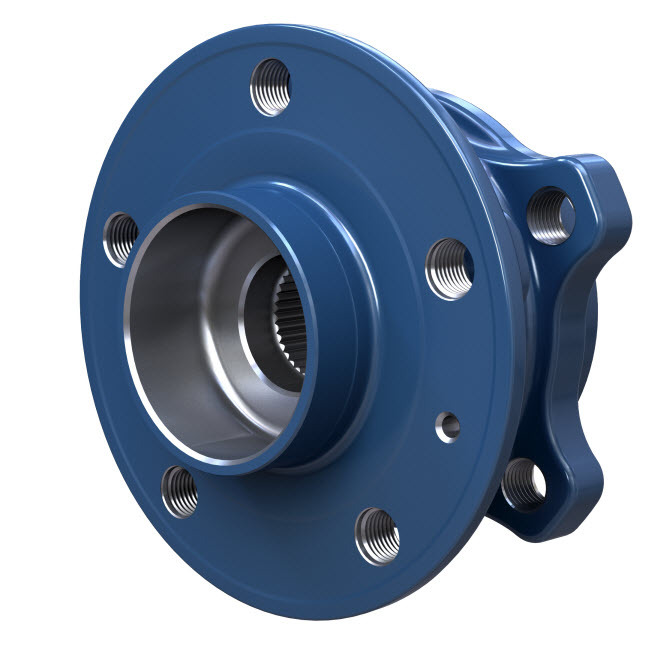 The coating has been designed to withstand more than 400h of salt-spray test (DIN EN ISO 9227 NSS) without jeopardising the geometrical tolerances of the hub bearing unit. It can be applied to all flanged hub bearings units of second and third generation.
Features include: Scalable layer thickness according to customer requirements, low thickness tolerance, maximum working temperature in excess of 200°C, and UV paint.
OTHER ARTICLES IN THIS SECTION