High level solution
17 January 2014
By using an inclined powered belt conveyor which needed to reach from ground level to a height of almost 6.5m, Rusmail has solved one of its most challenging handling problems to date for a food processing client.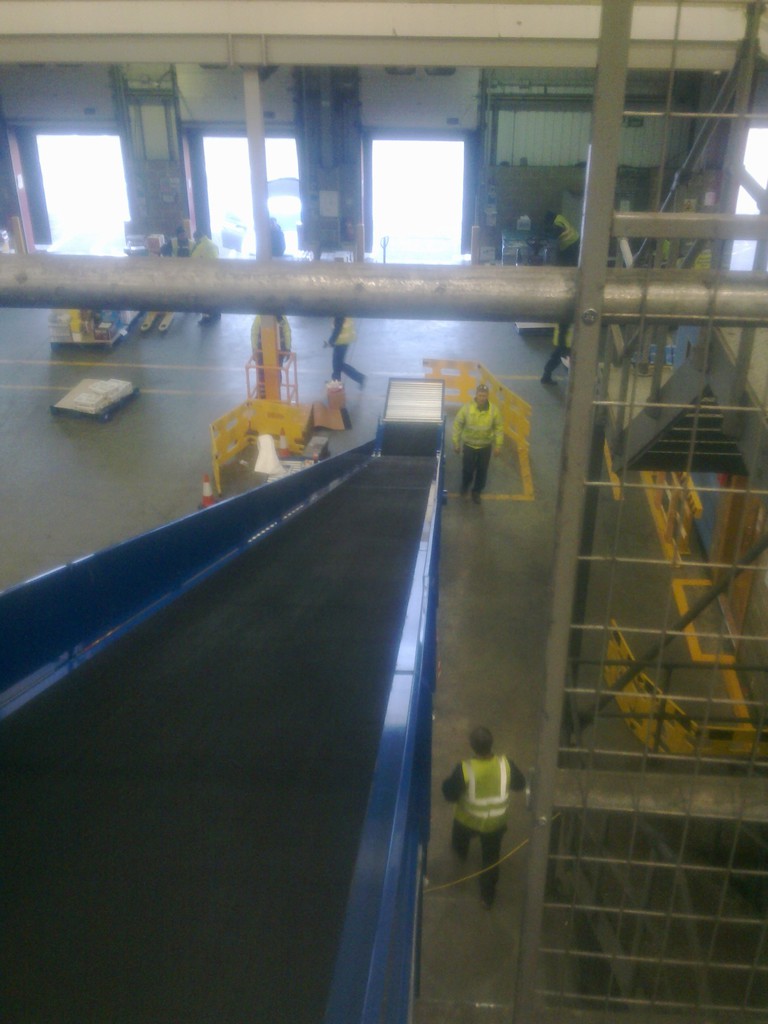 Although this is a well established application, specifying the right conveyor is important and the design criteria for each installation need to be thoroughly reviewed to ensure safe and reliable conveyor operation.
Rusmail installed a complete conveyor system to convey boxed food products to and from a cold store including the inclined powered belt conveyor, powered roller conveyor and integrated control system.
Ray Hart, MD, says: "We work with operators to find more cost-effective ways to convey materials as part of production, warehousing and storage operations. We have installed a broad range of conveyor types and conveyor systems to solve specific conveying problems in the UK and overseas – from small individual belt or roller conveyors to large integrated overhead cable conveyor systems with complex sortation control systems."
OTHER ARTICLES IN THIS SECTION