Upright protection
29 January 2014
Minimising the force of forklift impacts that can damage the structural integrity of racks and floors, Rack Sentry is a polyethylene, stress-crack resistant upright rack protector.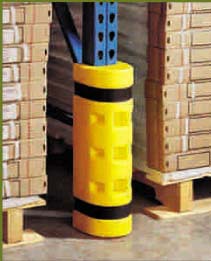 Featuring nine pockets, strategically placed and angled to deflect impact energy away from the rack, the product is moulded from semi-flexible EVA material that returns to its original shape following impact.
The product has been tested to a limit of three mph using a 5000lb (capacity) forklift with no visible damage to the rack upright, the forklift, or the product. Rack Sentry exceeds the European FEM standard of 400 N.m protection recommended for rack uprights.
OTHER ARTICLES IN THIS SECTION