Competitive compressors
24 March 2014
Atlas Copco Compressors is launching a new e-commerce website to help small businesses find and buy compressed air solutions online.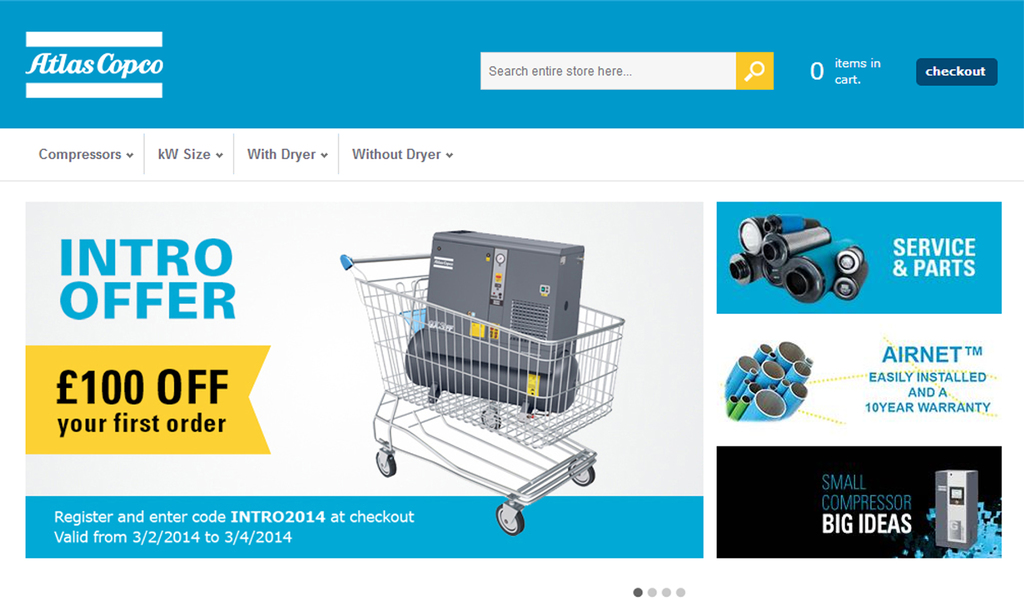 TheCompressorStore.co.uk provides an easy and competitive way for small businesses such as garages and workshops to purchase Atlas Copco's state-of-the-art 3-7kW GX compressors.
Compact, quiet and powerful, the GX range provides clean air to services, tools and pneumatics with low pressure and flow requirements.
OTHER ARTICLES IN THIS SECTION