CPD Accredited Employer Standard
03 March 2014
LotusWorks, headquartered in Sligo and with operations in Dublin, Galway and Cork, has been awarded CPD (Continuing Professional Development) Accredited Employer standard by Engineers Ireland.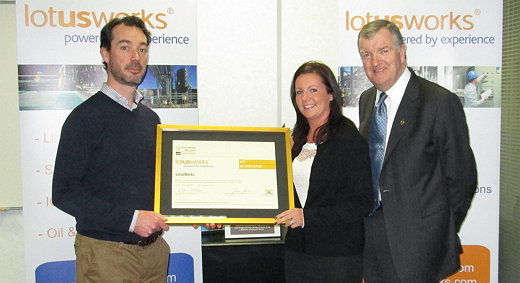 CPD has played a crucial role in the growth and expansion of LotusWorks which provides professional engineering and technical services for organisations in Ireland and around the world. The organisation encourages employees to develop skills and knowledge through formalised structures and initiatives including, further education, management skills development and the recent introduction of a graduate programme.
LotusWorks employs over 400 people on both sides of the Atlantic and continues to grow. In 2013 the company increased its Irish engineering and technical workforce by 35 and continues to seek talented professionals to serve some of the world's most successful organisations across a variety of industries.
OTHER ARTICLES IN THIS SECTION