Maintenance kits
18 March 2014
Henkel is marking its first appearance at the Plant & Asset Management Show with a dedicated range of products, people and support tools for those involved in maintenance and repair.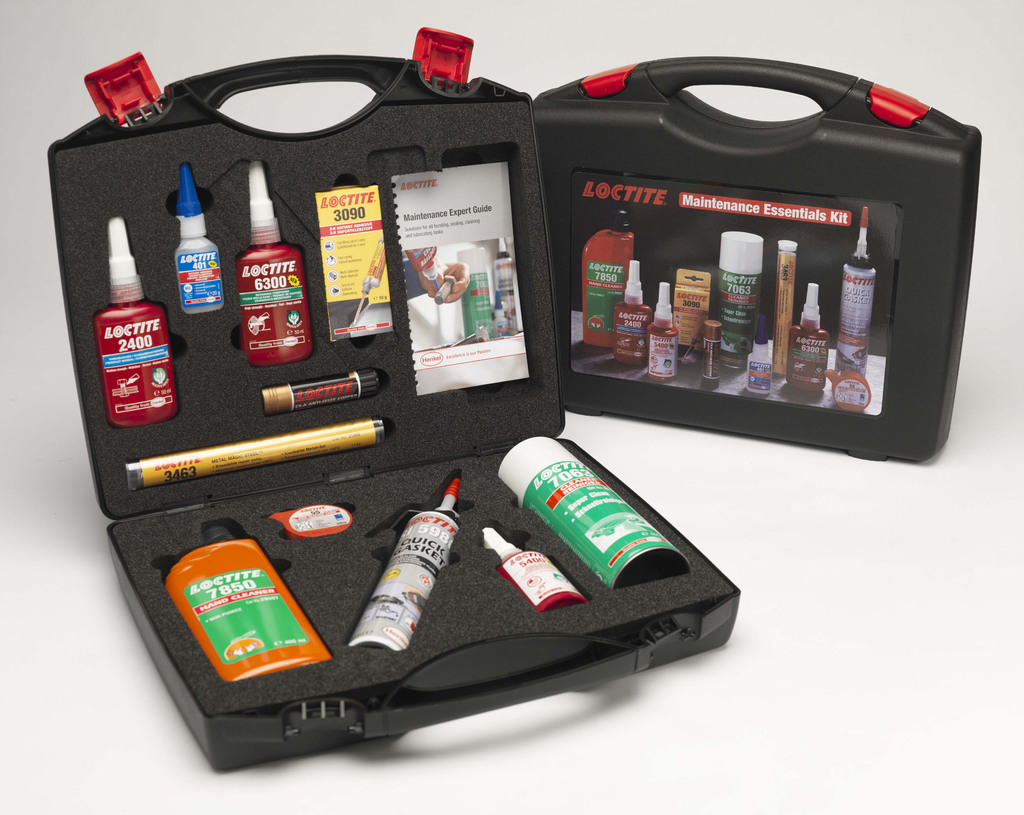 Visitors will be able to try the products and enter a daily prize draw to win a hard-cased Maintenance Essentials Kit, worth more than £200.
Within its Loctite brand, Henkel has one of the most extensive and comprehensive ranges available for factory maintenance. It includes products for thread locking and sealing, gasketing, retaining, bonding, cleaning, pre-treatment, filling, protecting and lubricating. Together they help maintenance teams keep mechanical systems working better, for longer.
Henkel has launched a dedicated website for its maintenance range: www.loctite-maintenance.co.uk. Stand staff will gladly demonstrate the structure and scope of this site.
Time-served and newly developed products will feature on the Henkel stand and there will be a special focus on the Loctite Anti-Seize products that provide protection in harsh environments and operating conditions such as extreme temperatures and corrosive attack. They prevent fretting and galvanic corrosion and can be used as running-in lubricants for new equipment.
Every day of the show Henkel will draw the winner of a Maintenance Essentials Kit that contains samples of nine key products that cover the majority of everyday engineering applications. Included in the kit – and available for every stand visitor – is the Henkel Maintenance Expert Guide. This laminated pocket-size book contains practical hints and tips on fourteen common factory maintenance tasks. Plant & Asset Management Stand P138
OTHER ARTICLES IN THIS SECTION