Blowers and exhausters
20 June 2014
Air Control Industries has been appointed the sole distributor for the side channel blowers and exhausters manufactured by italBLOWERS Srl of Italy in Ireland, the UK and North America (USA & Canda).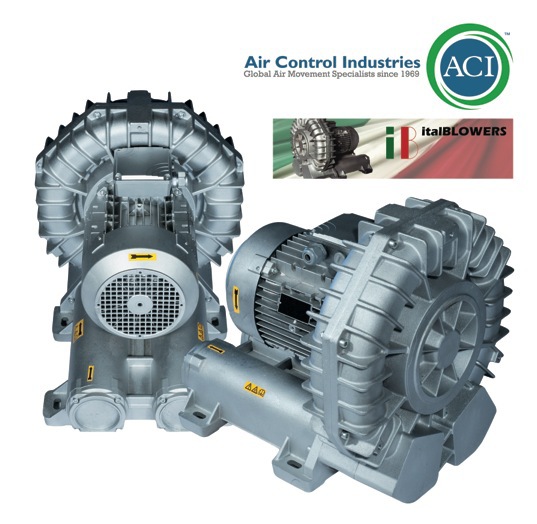 "Like ACI, italBLOWERS are specialists in air movement and offer a range of products that ideally complement our existing range of fans and blowers," said Paul Tuffin, managing director of ACI. "Also like ACI, italBLOWERS strives to provide solutions for its customers to the extent of offering custom-engineered units to satisfy specific market demands."

The italBLOWERS single and double stage side channel blowers and exhausters are available as both 50 and 60Hz units. The standard 50Hz blowers deliver pressures up to 650hPa(g) and flow rates to 1615m3/h, and the exhausters offers -450 hPa(g) with maximum flow rates ranging to 1615m3/h. The 60Hz blowers can deliver pressures to 600 hPa(g) with flow rates reaching 1938m3/h, whilst the exhausters achieve -425 hPa(g) and flow rates to 1938m3/h.

An ATEX 3G/D 50Hz range offers maximum pressures up to 600 hPa(g) and flow rates reaching 1615 m3/h.

OTHER ARTICLES IN THIS SECTION