Home
>
One handed pressure calibration
One handed pressure calibration
18 May 2014
The new Fluke 719Pro Electric Pressure Calibrator offers one handed pressure calibration and includes a full functioning loop calibrator that sources, simulates and measures mA signals.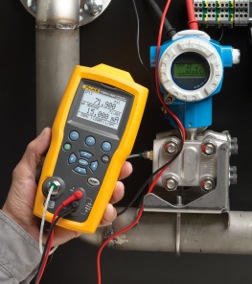 The large backlit screen displays three parameters at once: pressure measurement from the internal or an external sensor, sourced/simulated/measured mA values, and temperature using an optional RTD probe.
The Fluke 719Pro is available as three models – to 30psi (-0.8 to +2 bar), 150psi (-0.8 to +10 bar), and 300psi (-0.8 to +20 bar) pressure ranges: these ranges can be extended by attaching any of 29 optional Fluke 700Pxx Pressure Modules.
RELATED ARTICLES
No related articles listed
OTHER ARTICLES IN THIS SECTION