Home
>
Manufacturers' organisation says UKIP could put UK at a disadvantage
Manufacturers' organisation says UKIP could put UK at a disadvantage
27 May 2014
Commenting on the European Election results, Terry Scuoler, chief executive of EEF, the manufacturers' organisation, said the strength of UKIP's performance shows that the leading parties in the UK have failed to communicate the real benefits of the UK's relationship with the European Union.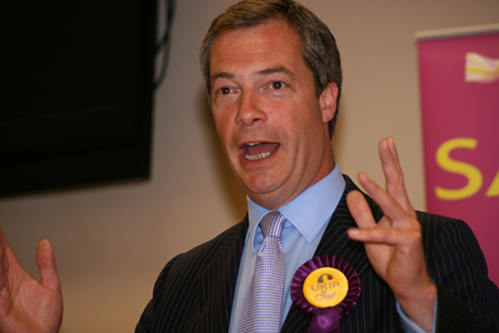 He added: "The main parties now need to wake up to the uncomfortable message this sends and, work together in helping to outline a positive future for Britain in the EU, with growth, competitiveness and job creation as the priorities alongside reform.
"I hope UKIP will abandon the concept of refusing to engage in the EU as, by continuing to do this, they will be putting the UK at a significant disadvantage in representing our interests in the political processes of the parliament and commission.

UKIP's victory is the first time neither the Tories nor Labour have topped the poll in a national election in more than 110 years.
Far-right and left parties saw success across Europe in the recent elections.
Scuoler continued: "The UK must play a leading role in the EU if we are to have any hope of winning the argument for far reaching reforms, including a reduction in the number of EU Commissioners and departments, in a bid to streamline decision making, cut red tape and ensure Brussels is focused on driving growth, competitiveness and economic stability for the long term.
"There is a growing consensus in favour of what the EU calls industrial renaissance and the UK can, and should be, at the forefront of both championing and delivering this vision."
RELATED ARTICLES
No related articles listed
OTHER ARTICLES IN THIS SECTION