Greater comfort & protection
31 July 2014
Honeywell Safety Products' new Howard Leight Firm Fit earplugs feature a softer, more comfortable fit and enhanced noise protection compared to other cylinder-shaped earplugs.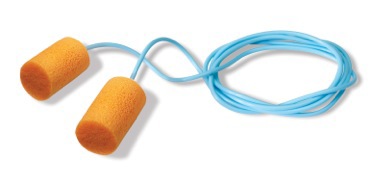 Based on customer feedback, Howard Leight Firm Fit earplugs have been newly engineered to enhance the wearing experience for individuals who prefer a firmer fit in order to "feel" their earplugs in their ears, and who are accustomed to the familiar cylindrical or barrel-shaped earplugs.
Franz-Josef Nuelle of Honeywell says: "The more comfortable the earplug, the longer workers will wear it, which means better protection for employees and greater compliance for safety managers."
Independent lab tests by Michael & Associates, Inc show that, compared to other foam earplugs, Firm Fit earplugs offer better noise protection with an attenuation of SNR 37 dB for the category and are 40% softer than most cylinder shape earplugs currently available.
OTHER ARTICLES IN THIS SECTION