Home
>
Pictures paint a thousand words
Pictures paint a thousand words
27 June 2014
Keen photographers are being urged to train their lenses on iconic images of British industry in EEF/Lombard's annual 'Make it Britain' photography competition. Winners will snap up a share of £5000 of state-of-the-art Canon photography equipment.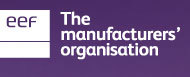 EEF, the manufacturers' organisation, and asset finance provider, Lombard, have teamed up to find the perfect images that capture the essence of British manufacturing today. Photographs can portray any stage of manufacturing, from design and process through to the finished product, and can cover traditional or high-tech sectors.
Now in its 5th year, the competition aims to raise the profile of UK manufacturing by showcasing the industry's creativity, diversity and heritage through inspiring photography. It is part of EEF's ongoing 'Make it Britain' campaign, which champions the vitality and vibrancy of Britain's manufacturing and industrial base. Companies are being encouraged to tell their story and demonstrate what makes manufacturing so great - and now photographers can get involved too.
There are three categories to enter: professional, amateur and young photographer (14-19 years old). The competition closes 30th September 2014. Entries will be shortlisted by a panel of photography and industry experts with winners announced in December.
Terry Scuoler, chief executive of EEF, says: "A picture paints a thousand words, which is why this competition is so important in showcasing the breadth, scope and creativity of British manufacturing. When 'Make it Britain' is seen through a lens it opens people's eyes to the huge diversity of this sector and helps to challenge the myth that we don't make things in Britain anymore."
Richard Hemsley, managing director of Lombard says: "The 'Make it Britain' photography competition is the perfect opportunity for manufacturers and individuals alike to capture the spirit of manufacturing. This industry is innovative, exciting and an important part of the British economy and we look forward to seeing photographs that successfully capture and encapsulate this for everyone else to see. It is with great pride that we are once again sponsoring this initiative."
The gallery of winning and shortlisted images will be showcased around the UK throughout 2015.
RELATED ARTICLES
No related articles listed
OTHER ARTICLES IN THIS SECTION